Recreational Vehicles can be an expensive asset, and most RV and boat enthusiasts take care to research and purchase the right insurance coverage to protect their property and liability, just in case something happens. Most of us think about this risk when we're maneuvering our beautiful rigs through traffic or pulling our boat into a crowded dock. We know a collision is covered, maybe some medical bills and liability for someone else's property or injury if we make a mistake and hit them, but what about when the season is over and we store away the RV, trailer or boat for the winter?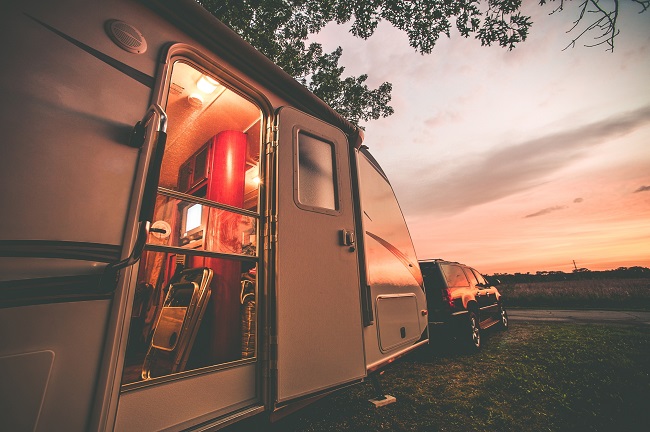 It's tempting to cancel your coverage as soon as the door on the storage unit slides shut. But wait: there are ways to reduce your cost of insurance while your rig is in storage and still be protected.
Some carriers allow you to change your insurance to allow for times when you don't need all that coverage you use on the road, like Collision and Bodily Injury. Of course, insurance coverage varies from company to company, and you should absolutely check with your agent, but here are some phrases you can use to get the conversation started.  Call your agent and ask if they can:
Suspend Coverage
Switch to Comprehensive Only
or Have a "Storage Option"
If your carrier does have this option here is what it means for you: your coverage will be reduced to cover only Comprehensive Perils. In a nutshell, Comprehensive covers physical damage to your property for things that happen off the road, like Fire, Vandalism, or Theft. Because they are reducing, or "suspending", your other coverages, your insurance premium is often cut in half!
Because you choose to store your vehicle with us, you are more protected than if you stored it at your house. However, keeping Comprehensive coverage on your insurance policy while your unit is parked is inexpensive and keep your history of insurance going. Just remember: call your agent to turn your regular coverages back on before you hit the road again next year!
As always, we're here to help. If you have any questions, please contact us.