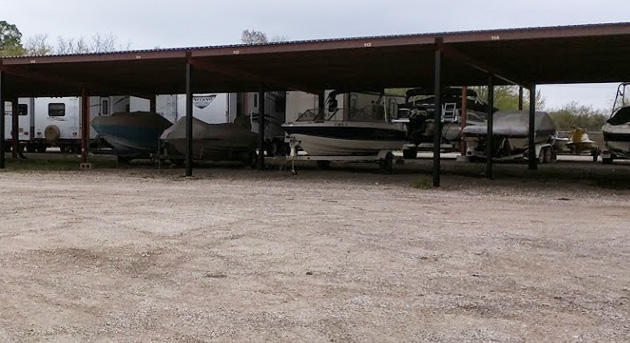 If you love to hit the wide open road during the summer months, or you would love to take advantage of the fact that you are close to both Lake Lavon and Lake Ray Hubbard then Party Barn Boat & RV Storage can help.
In the past, you may have hesitated when it comes to purchasing an RV or boat. Not many homeowners or renters really have the space to keep a boat or RV on their property and even if they do have the space, they may feel that it is more valuable being used for other things. This is where boat and RV storage can help.
Why Use Off-Site RV & Boat Storage
RV & Boat storage can help you get the most out of your free time, without having to worry about where you are going to store everything.
Off-Site storage is a great option for the following reasons:
You can find covered storage to help protect your valuable investment.
Many storage facilities are much more secure than your front or back yard, offering features like electronically secured gates and on-site staff.
You can hire a storage space that provides electrical hook-up so that you can work on repairs, clean your RV and spend time organizing for your next trip.
The extra space provided allows you to maneuver your RV or boat in without having to worry about blocking those in your neighborhood.
For a small monthly price, you can keep your boat & RV protected and secure whilst still have easy access.
Flexible lease contracts allow you to only rent space when you actually need it.
You can still enjoy your favorite leisure activities without having to worry about people complaining about your RV or boat blocking their view or taking up the yard.
Party Barn Boat and RV Storage
If you are looking for boat & RV storage, contact Party Barn Boat & RV Storage today. Our convenient Wylie, TX location is situated between two beautiful lakes and offers a clean and secure space for you to protect your valuables. Contact us today at 972-442-9499.