All good things must come to an end. But all good things deserve to look their best even if they have to wait to be used again until next season. Whether you are planning on taking your boat out of the water or merely wanting to use this time of year to spruce it up, Party Barn Boat and RV Storage can serve your needs.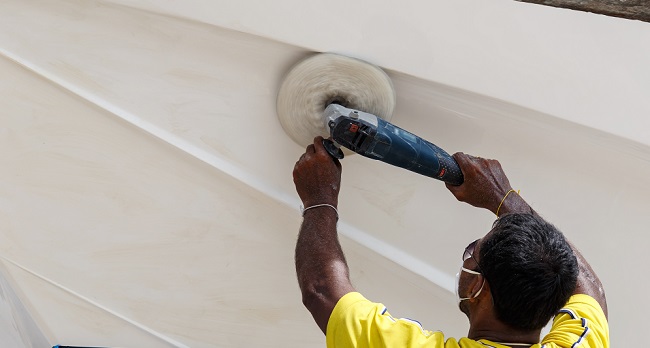 A prime activity to undertake at this time of year is waxing your boat. It is obviously incredibly easier to wax on a stable surface, where you can reach all important parts – than teetering over the side, trying not to fall in the water. Enter uncovered storage.
Party Barn's standalone boat facility offers customers a safe protective option out of the water. And our uncovered storage spaces can give you a chance to spruce up your boat before loading it back up for some more fun or putting it to sleep for a few months. With a few rags and a few polishing supplies (color restorer, wax, and polish), your cozy boat spot gives you access to all important parts of the boat. Then, shiny and new, hook her back up and boat in style.
With a gate and code entry system, your prized possession is safe with us. If you are looking for secure uncovered storage for your boat, consider Party Barn Boat and RV Storage. If your needs change, we can also offer you an array of covered and enclosed options, as well as electrical hookups. Contact us to find the perfect storage choice for your boat!