It does not matter if you are a part-time RV user or a full-time RV user, you will eventually need to find the right place to store your RV. While many RV owners choose to park it in their driveway, do you really want to have your RV using that much of your driveway space? Many owners think too much work goes into finding RV storage, but it is actually pretty simple.
When you are searching for RV storage, it is essential that you make sure you use the right tools to find the right location that will meet all of your needs. If you google the words "RV" and "storage", you may be overwhelmed with all the results. So, how do you know where you should start? Not every situation will be the same, but when we are discussing RV storage, there are a few things you should not forget about when you are looking for the right RV facility for you.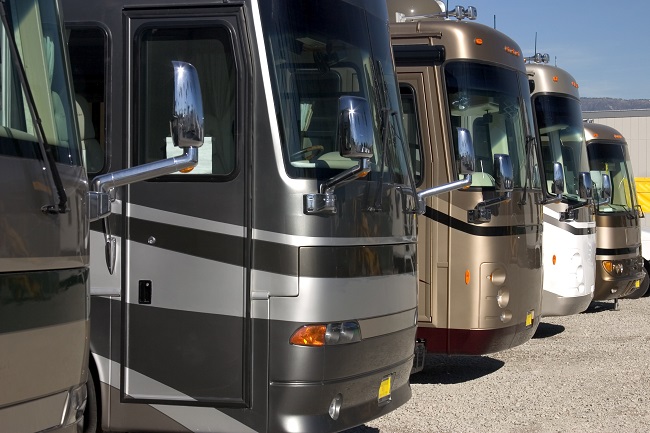 Covered Storage and Uncovered Storage
The location you choose to store your RV can all depend on a variety of factors, including how long you plan to keep your RV stored and the time of the year. If you plan to keep your RV stored during a time of year when extreme weather takes place, you may want to consider finding a facility that offers enclosed parking. If you only want to store your RV for a brief period of time, you may think about uncovered parking. If you want to protect your RV from being damaged by sunlight, you may want to think about covered parking. Fortunately, there are multiple options on the table.
Security Features
You cannot afford to forget about security features when you are considering RV storage. Your RV is something that has become valuable to you, and you should make sure you store it properly. The storage facility you choose should have the proper security features and security measures. A storage facility that has the proper security measures will be able to protect your RV from being stolen or vandalized.
Storage Capacity
RVs are not the same in size, and this is why it is important to have enough space to store your RV properly. You will need enough room so it will be easier to bring your RV in and exit with your RV. You will also need to have the peace of mind in knowing that your RV will not be in the way of other RVs.
We know that you want to have peace of mind in knowing that your RV is properly stored. When you are ready to have your RV stored in the right place, please do not hesitate to contact us today.