When taking your RV out of storage, the last thing you want to worry about is an insect or rodent infestation. Fortunately, there are a few things you can do to ensure your camper remains as pest free as possible.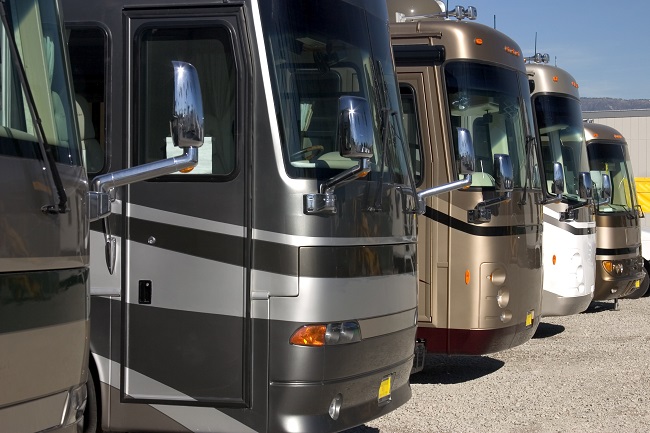 Seal up any Openings
Check underneath your RV for holes or cracks so that you can either seal or cover them. One of the best ways to find hidden cracks is to wait until it is dark outside and then turn on the lights on inside your RV. Crawl underneath and the light shining through will make these openings obvious.
Remember that any opening can become an avenue for creatures to enter. Accordingly, you should cover all vents and plug up sink and shower drains.
Drain Water Lines
Insects and vermin will be attracted to any source of water. As such, you should ensure that your water lines are completely drained. Get rid of any water left in your toilet, shower, or sink while you are at it.
Install Insect Screens
Insect screens do more than just protect your windows, as they can also provide a barrier around openings that might otherwise be difficult to seal up. Consider adding them around your water heater, furnace, refrigerator, or other appliances.
Ensure a Tidy Parking Spot
Critters are more likely to visit your RV if the location it sits on is overgrown. Keep grass and weeds neatly trimmed, and avoid stacking hay, wood, or similar items anywhere near your camper.
Protect with Covered and Uncovered Storage
One of the best ways to prevent pests is by renting one of our covered or uncovered storage spaces. Rodents in particular do not like to nest near areas of vast concrete or gravel. We keep our lot well maintained so that you will not have to worry about unwanted guests taking up residence. To see our available spaces, please contact us.