One of the financial aspects of owning your own boat is storing it or docking it. There are various options when it comes to boat storage, including storing the trailer in your garage or placing it on a lift. There are simple options and complex options, and it is important that you choose the best option for your needs and your budget.  How Will You Store Your Boat This Year?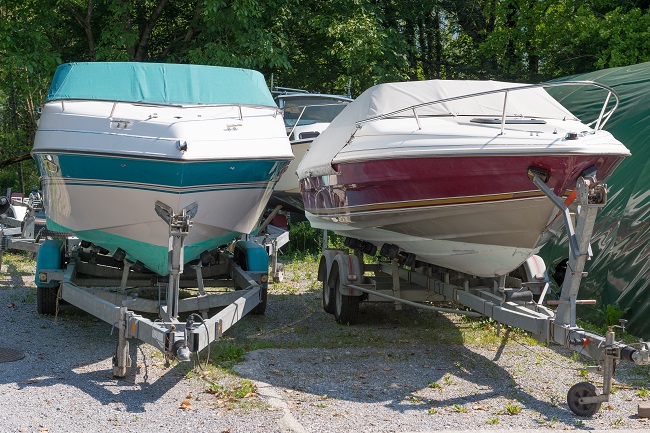 Some boats can be stored in a storage unit that is of regular size for less money than it would be to store it elsewhere, such as a marina. There are some other boats and vessels that will need to be stored in other locations outdoors or in the water. Some boat owners with a significant amount of land may be able to store the boat on their own property, but there is still a chance the boat or trailer can be filled with dirt, leaves, and other debris.
Those who need to store their boat in an off-site location will find a variety of storage units that will be able to fulfill their needs. Outdoor storage units can save you a significant amount of money when it comes to storage, but an indoor storage unit could save you money when it comes to repair and maintenance costs in the future. It is important to remember that not all storage facilities will be able to accommodate every boat size or option, so it will be a wise choice to research the facilities you are considering.
If you are considering outdoor boat storage, you will have the option of covered storage and uncovered storage. Covered storage facilities will have covers that are shaped like canopies over the boats to protect them. The canopy-like covers can be made from various materials, including aluminum. Covered outdoor boat storage facilities usually offer shared spaces that you can easily access.
On the other hand, uncovered boat storage is an option that is not as costly as covered boat storage. Boat owners who choose uncovered boat storage will have their own designated parking space. When the weather gets colder, boat owners may consider protecting their boats with shrink wrap because covering the boat with a tarp may not be enough to properly protect the boat.
What boat storage option will you choose when it is time to store your boat for the year? If you want to learn more about your boat storage options, please do not hesitate to contact us today.