Quite frankly, when you bring your boat out for the summer, you may want to store your boat trailer in your own yard, but at nearly 14′-25′ long, the garage or driveway isn't the perfect spot. In fact, storing your boat trailer at home while you're away always carries the risk of damages or theft.
On the other hand, at the end of the season, when it's time to put your boat away for the summer, you're left figuring out where you're going to store your trailer too. The professionals at the Party Barn Boat & RV Storage have got you covered with open, covered, or enclosed storage options.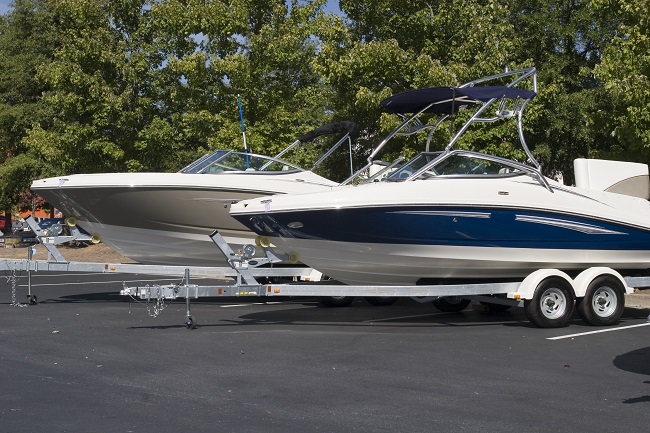 Why Customers Prefer Party Barn Boat & RV Storage
Party Barn Boat & RV Storage understands the need for standalone boat and RV storage facilities. Your boat is a huge investment and during the off-season or when you need storage, we serve as a storage facility that you can trust for all your short or long-term storage needs. Located within 3 miles of Lake Lavon and Lake Ray Hubbard, finding our storage facility is a breeze. We have over 5 acres of storage space on 12 inch crushed surface asphalt to serve our valuable customers. We specialize in the highest industry standard of storage in the Wylie, Texas area.
Should I Store My Boat Trailer?
The answer is: "YES!" If you want to protect your boat trailer, the best option is a storage facility.
With the average length of a boat trailer, it's hard to find storage space outside of a facility, especially if your residence doesn't have acreage. If you have land, you still don't want your boat trailer exposed to the elements that can:
cause rust
avoid excess cleaning during the seasonal elements
tire deflation
color fading
possible standing water
You're invited to contact us at Party Barn Boat & RV Storage for a FREE quote today!
Informational Resources:
Party Barn Boat & RV Storage