A camper provides its owners with continuous joy that comes with camping. Taking your home-away-from-home with you gives you more flexibility and freedom without having to worry so much about unplanned or unexpected weather conditions. When you have a camper, you will always have the ability to travel to a location that has the type of weather conditions you prefer.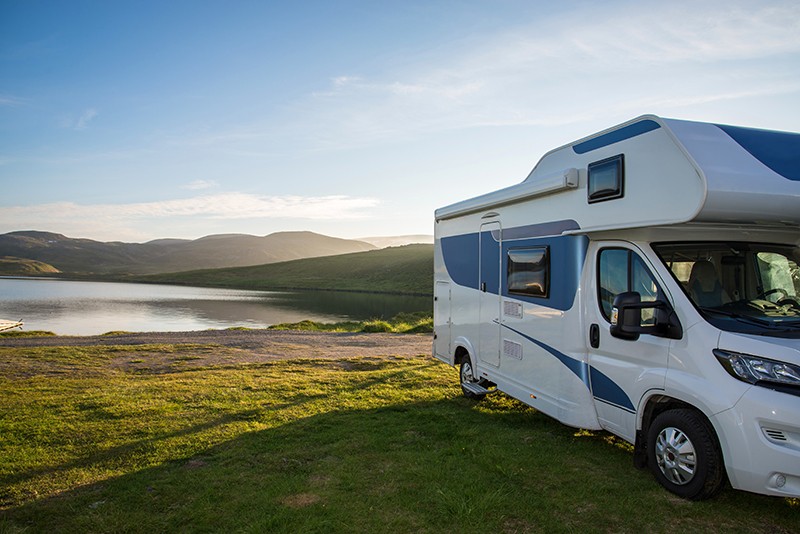 Many camper owners spend a significant amount of time enjoying different cultures and everything the great outdoors has to offer. However, what will happen when it is time to take a break from traveling? What options will you have when you want to put the camper away for a while and spend time in your own home?
Many people will prefer to store their camper in their driveway or somewhere else on their property. Unfortunately, some owners have learned that storing their camper at home is not a good option. Some homeowners do not have enough room in their driveway or yard area to store their camper. Some homeowners are prohibited from storing campers and other vehicles that do not meet the guidelines established by the HOA.
We recommend covered storage and/or parking so your camper can be protected at all times. Campers will also be better protected when the camper is parked in an area that can protect the wheels. These are the reasons why many camper owners choose a storage facility that will allow them to store their camper.
When you protect your camper from common and unexpected elements, you will extend its life and you will save money on maintenance and repair costs. If you are an avid camper, we are sure you have invested a significant amount of money and time into your camper. With outdoor, indoor, and covered storage facilities, you have many opportunities to protect your camper from any element.
If you are interested in camper storage, please do not hesitate to contact us today. Happy camping!