Purchasing an RV, boat, or travel trailer is exciting, as well as the promise of the open road, solo vacations, family vacations, and the ability to do something that many people dream of doing. While many people will purchase RVs and trailers to use for themselves, other people purchase RVs, boats, and trailers to allow renters to enjoy life on the road without making a full investment.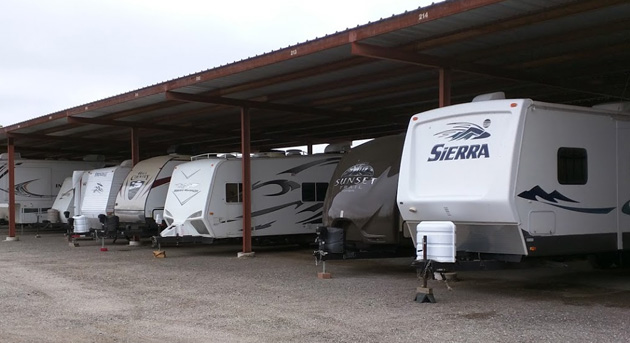 Regardless of how RVs and trailers are being used, renters and owners will have a variety of things to consider to be able to care for the RV or trailer, such as where to store it. Before agreeing to purchase a trailer, you probably asked yourself. "Where will I store my trailer?" If you do not have enough space to keep your trailer at your home, will you be able to find a trailer storage facility that will fit your needs and your budget?
While trailer storage rates are probably at the top of your list of concerns, prices will differ, usually depending on the type of trailer storage facility you choose. During your search for trailer storage, you will discover indoor storage facilities and outdoor storage facilities that offer covered and/or uncovered storage options.
Indoor and outdoor storage facilities offer you a place to store your trailer. While outdoor storage may not be an option for everyone, it still remains a popular option for many RV and trailer options. If you have weather-related concerns and are worried about damages to your trailer, indoor storage may be your preferred option.
Once you have made your final decision on the type of trailer storage that will work best for you, you will need to find a facility that has everything you want in a storage facility. If you choose to store your trailer at a storage facility, Party Barn Boat & RV Storage is the partner for you. Contact us today to learn more about our trailer storage solutions.