Winter is officially here and you might be thinking about winterizing your RV for the off-season. Here are 5 tips that will help get your RV ready for winter storage.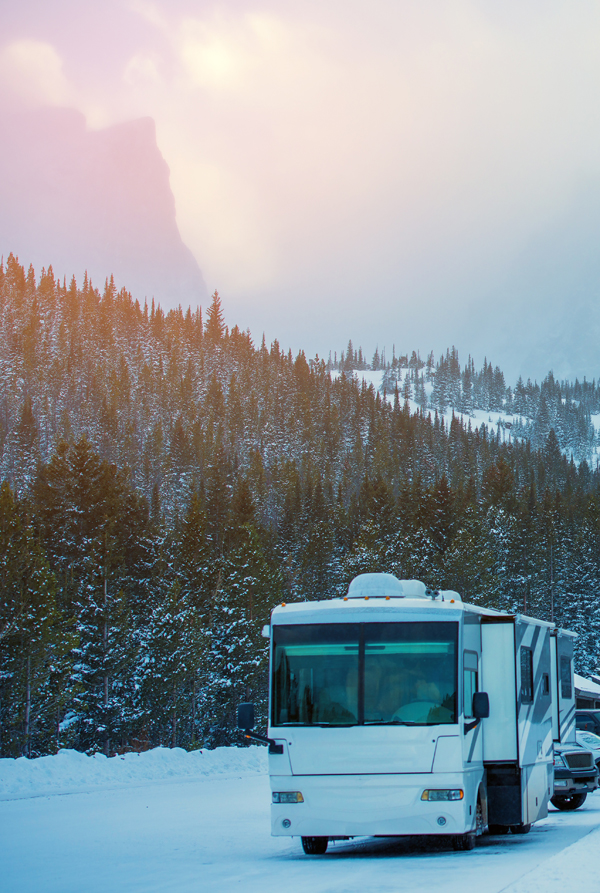 Choose a storage facility
An important first step to prepping your RV for winter storage is finding a reputable and safe facility. Located within 3 miles of both Lake Lavon and Lake Ray Hubbard Party Barn Boat & RV Storage is the perfect choice for your storage needs. We offer covered, enclosed, and uncovered storage to fit all of your storage needs. Party Barn Boat & RV Storage has over 5 acres of space and many amenities, including electrical hookups and 12 inch crushed asphalt surfaces to ensure sturdy ground for your RV. We provide our customers with a 4 digit private access code for added security and convenience.
Clean out all food and personal items
Be sure to prevent rodents and bugs from setting up camp over the winter. It is vital to clean out your pantry and cupboards to ensure that food isn't left on the RV. Be sure that garbage cans have been emptied and all surfaces have been washed to eliminate the smell of food. You could also consider setting up some traps to be proactive against rodents.
Prepare all tanks and winterize pipes
Removing liquids before the cold season comes is an important step in winterizing your RV. You'll want to make sure that all pumps have been drained and that water has been run through your faucets to avoid accidentally freezing pipes and fittings. You'll also want to choose an RV-specific antifreeze at this time. Be sure to empty all of the gray and black water tanks and use a cleaning product to avoid unwanted odors from forming while your RV is in storage.
Protect your RV from the elements.
Winter can bring harsh temperatures and precipitation. If you choose covered or uncovered storage, you will want to cover your RV to protect it from the elements. When planning to cover your RV, be sure to use an RV-specific cover for your RV and tires rather than choosing just a traditional tarp or blanket. This will ensure protection from harmful UV rays and severe weather.
Store your RV battery
Remove your RV battery and find a suitable space to store it for the winter. Be sure to store your battery somewhere that is dry and not exposed to cold temperatures. This is an important step in your winterizing process because if your battery freezes, it could be damaged. You'll want to periodically check your battery for a charge over the winter.
Thank you for reading our Winter RV Storage tips. Contact Party Barn Boat & RV Storage today!