It's that time of year again. The leaves are falling, the temperatures are dropping, and you're getting your boat ready to be stored for the winter. If you're like most boat owners, you'll want to make sure your vessel is properly stored during the off-season so it's ready to go when the warmer weather returns. Here are a few things to keep in mind as you prepare your boat for off-season storage!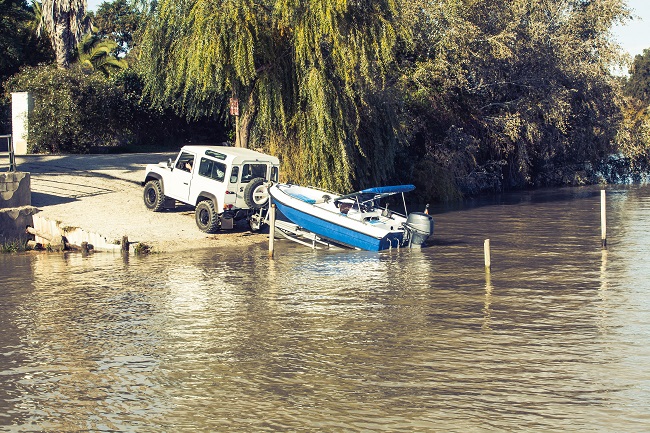 1. Make Sure Your Boat Is Clean
A boat that is stored clean will be easier to clean when you take it out of storage. This will also help to prevent any build-up of dirt and grime over the winter months. To clean your boat, start by removing all the perishable items, such as food, drinks, and any medications. Then give your boat a good wash with fresh water, inside and out, and make sure it's dry before you put it into storage.
2. Drain All the Water From Your Boat
It's important to drain all the water from your boat before storing it for the winter. This includes the water in the bilge, which is the lowest part of the boat. Bilge water can contain salt, oil, and other contaminants that can damage your boat if it's left in there over the winter.
3. Inspect the Hull and Rigging
Your boat's hull and rigging are some of its most important structural components, so it's important to make sure they're in good condition before storing your boat for the winter. Inspect the hull for any cracks or damage, and make sure the rigging is tight and in good condition. Any repairs should be made before you store your boat to prevent further damage.
4. Check the Fluids and Winterize Your Boat
It's important to check all the fluids in your boat before storing it away for the season. This includes the fuel, oil, transmission fluid, and coolant. Checking and topping off the fluids helps to prevent any corrosion that can occur over the storage months and ensure that your boat is in good working order when you take it out next season.
Winterize your boat by adding a fuel stabilizer to the gas tank and draining the engine coolant. You should also add a marine-grade antifreeze to any water systems on the boat, like the toilet or sink.
5. Choose a Sheltered Storage Location
Now that you know how to prepare your boat for off-season storage, it's time to find a safe and secure storage space. Your boat will be more vulnerable to the elements when it's stored outside, so it's important to choose a location that offers some shelter from unfavorable weather conditions. If you have a garage, carport, or shed, that's ideal. If not, you can rent a storage space at a marina or self-storage facility.
With these simple tips, you can help to ensure that your boat stays in good condition during the off-season and is ready to hit the water as soon as the weather warms up again!
If you're looking for a safe and reliable place for off-season storage of your boat, look no further than Party Barn Boat & RV Storage. Our facility offers storage units that are perfect for boats of all sizes.  Give us a call today or visit our website to learn more about our boat storage options!