It's summertime, which means it's time to get out on the water! Whether you're headed out for a day of fishing or just cruising around, your boat needs to be well-organized so you can have a smooth and enjoyable experience. That's why we've compiled a list of our top boat organization hacks for the summer. With these hacks, you'll be able to keep your boat clean and tidy, while making the most of your time on the water!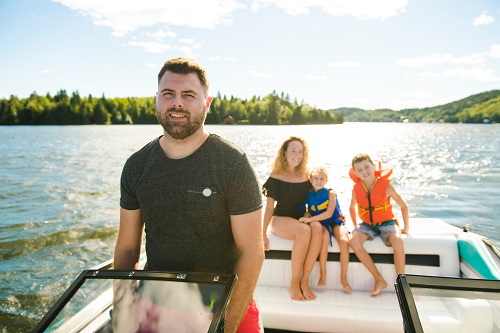 1. Use mesh bags for your gear
If you're like most boaters, you're always looking for new ways to organize your gear. If so, you'll love this organization hack: using mesh bags. Mesh bags are perfect for organizing your gear on a boat. The mesh allows for air circulation so your gear will dry quickly. This is especially helpful if you're going to be out on the water all day. The last thing you want is for your gear to be soaked and stinky.
2. Invest in a good storage system
When it comes to boat organization, investing in a good storage system can be a game changer. It can help you keep track of all of your supplies, whether they're for repairs, maintenance, or just for fun. Having a system in place will also make it easier to find what you need when you need it. It is also important to choose a storage system that is easy to install and use.
3. Use Hooks!
One of the best ways to keep your boat organized is to use hooks. Hooks can be used to hang life jackets, fishing gear, towels, and more.
Here are some tips for using hooks to organize your boat:
Hang a hook near the door to your boat so you can keep your life jacket handy.
Use hooks to keep fishing gear organized and within easy reach.
Hang a couple of hooks near the back of your boat to keep towels within easy reach.
Use a hook to keep your boat keys easily accessible.
4. Do a declutter session regularly
Even with the best intentions, things can still start to accumulate onboard. To keep your boat clutter-free, do a declutter session regularly. This will help you get rid of any unwanted or unused items.
5. Keep a cleaning kit on board
Keeping a cleaning kit on board your boat is a great way to keep it looking its best. This kit should include all of the cleaning supplies you need, such as a hose, bucket, sponges, and soap. Having this kit on hand will make it easy to clean up your boat after a long day on the water.
With these tips, your boat will be well-organized and ready for summer fun!
And if you're looking for a safe and secure place to store your boat this summer, then look no further than Party Barn Boat & RV Storage.
Contact us today to learn more about our services.