Creating extra space in your RV or Travel Trailer can be a challenging task considering that the vehicle already has very little space. But your camping experience won't be complete without a little more luggage. It's still possible to squeeze out more space out of your RV, and get the additional storage you require. Here are six amazing RV storage hacks to get you more space: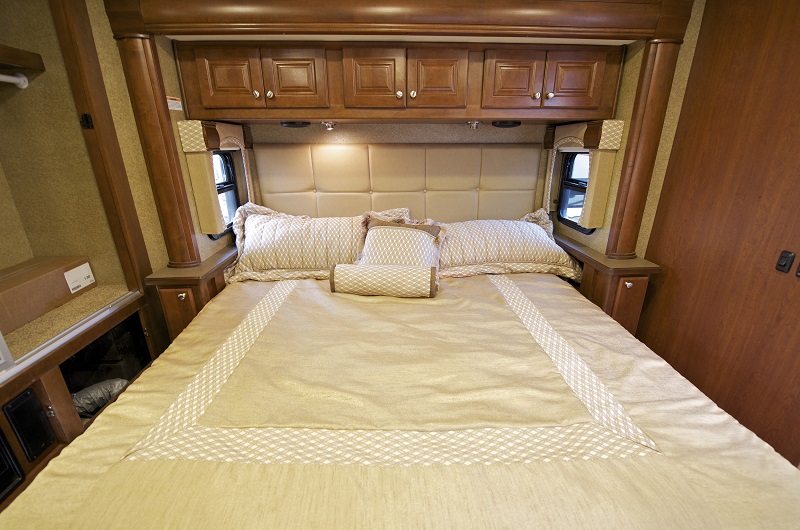 1.      A shoe organizer to keep shoes out of the way
You certainly don't want to trip over your shoes while moving around in the RV. Consider a shoe organizer placed around the bottom of the bed to save you some space around your bed.
2.      Use collapsible canvas shelves
You sure need more clothing on your trip because you're in for some adventure. You can get more space for storing extra clothing by hanging a collapsible canvas shelf on your wardrobes.
3.      Switch to hanging containers
There may be in space on the floor or shelves, but you can squeeze out more storage for your many other items if you use hanging containers. The good thing with these containers is that you can hang them anywhere.
4.      Hanging baskets under cabinets
You could carve out more space n your cabinets by hanging baskets under them. These baskets can hold more items and make your trip more memorable.
5.      Use curtain rings to hang bath products
You sure want to bring your hygiene ang n the trip, but the many bath products may not find enough storage space inside your RV. Get some curtain rings and the problem will be solved.
6.      Add hanging racks in your drawers
As a bonus, you may also consider introducing hanging racks in your drawers to hold your kitchen items. Hanging racks provides more space for storing spoons, pans and other items which you can hang.
Your RV or Travel Trailer may have limited space, but a little creativity and RV storage hacks can help you squeeze more space and store more items for your trip. For information on storing your RV with Party Barn Boat and RV storage, contact us today for more information.