The RV trend is making a comeback as more people are trying to bond and save money. An RV allows you to tackle the open road while being in complete control of your trip. You have the option of making it a staycation with that someone special or a vacation that's great for the whole family. Best of all, an RV is a great travel option for any time of year. Enjoy the open road over the summer and camp out at many exciting campsites or enjoy the beauty of the fall color scheme.
But, many people hesitate to invest in an RV because they aren't sure if they need a special license. The storage experts at Party Barn Boat & RV Storage answers your questions about a special license requirement for an RV being necessary or not.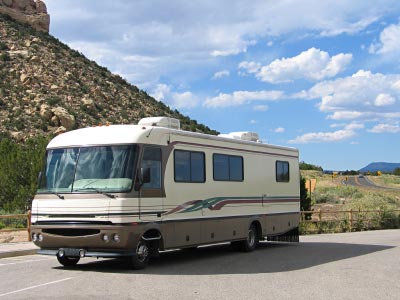 Do I Need A Special License To Drive An RV?
Each state has their own requirements for the operation and ownership of an RV. Generally, you don't need a special license to drive a recreational vehicle. You can drive an RV with a class C state driver's license. However, in a select few states if your RV is over a certain weight or passenger threshold a CDL license is required. For example, if your RV weighs over 26,000 pounds or has over 12 to 16 passengers, a CDL license is required in certain states.
That's good news for a traditional or prospective RV owner because they won't need a special license to operate their RV. This means RV licensing is determined by weight and size limits. If you have a smaller RV, there's nothing more needed for over the road operation other than a standard state driver's license. So, get out, own the road, and take your RV! (Check your state RV licensing guidelines for more specific details).
Ready To Store Your RV? We Got You Covered
Party Barn Boat & RV Storage are the leaders in recreational vehicle storage. We offer open and enclosed space based on your specific needs. Never worry about your tires from lingering on the ground because we feature 12 inch asphalt to help preserve the condition of your RV wheels. Our customer service professionals are friendly and ready to answer your questions. You're invited to contact us for more details.