Owning a boat in an area with sizable lakes nearby will give you plenty of opportunities to get out in the water throughout most of the year. But, while you may be able to get away with taking your boat out at any time, you may like the idea of treating it as a seasonal activity. This means that you will need a place to store your boat during seasons in which you plan to stay on land.
Renting a storage space is a great idea because it will give you a dedicated spot to keep your boat from the moment you stop using it until you want to take it out again. Choosing covered storage is ideal because it will give you reliable protection from the elements throughout the year.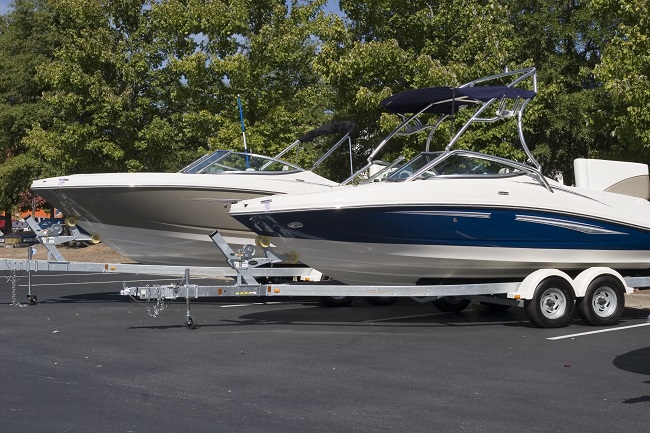 Sunlight
If you look around at boats and cars that are constantly exposed to the sun over the course of several years, you may notice the exterior paint jobs looking faded and certain areas oxidizing. A quick look at the interior of cars or boats may expose seats with cracked leather or faded fabric.
By getting covered storage, you will not have to worry about your boat being exposed to direct sunlight that can damage your boat and reduce its resale value over time.
Wind
Another problem that you will not have to worry about with covered storage is the wind. Even if the sides are not covered, you will notice the storage area providing protection with the combination of the top and all the boats lined up in a row to prevent wind from getting through.
When wind is not able to blow freely, you will reduce how much dirt and dust flies around the area and onto exposed parts where your boat's cover does not provide protection.
Rain
If your boat cover has some exposure on the bottom side, you will appreciate covered storage for protection from the rain. It will prevent rain drops from hitting the ground and bouncing upward where water could reach the bottom boat parts and cause wear and tear over time.
Contact us if you have any questions about our boat storage options.