You've had your boat in storage and are now ready to start using it again. Before heading out on the water, you'll need to do a few things first. Follow this handy checklist to ensure there are no problems.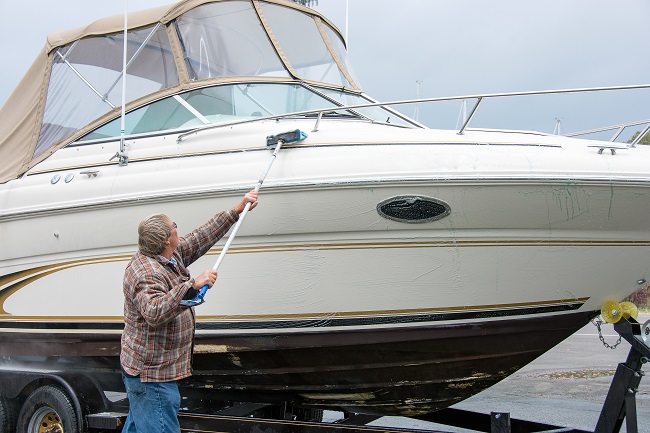 Visually Inspect the Boat
Check your boat's body, hull, and propellers for signs of damage. Look for cracks, dings, dents, or any apparent moisture damage. Give the exterior a thorough power washing, then make any necessary repairs.
Check Your Engine
The last thing you want is for your boat not to crank up when you finally do take it out. Make sure it is ready now by checking your engine. Follow these steps:
Drain fuel and add fresh gasoline.
Check the oil level.
Change your oil if it was not done prior to placing the boat in storage or the fluid looks especially dark.
Check the condition of your spark plug and replace if necessary.
Crank up the motor and allow it to run for a few minutes. Pay attention to whether it is difficult to start or appears to run rough.
Inspect Other Components
Once you are satisfied with your engine's performance, you'll then want to check your remaining fluids as well as your belts and hoses. Inspect your battery for signs of corrosion, and add water if needed.
Perform a Safety Check
A boat inspection is not complete until you have covered safety. Ensure that your boat has the appropriate safety equipment and that everything is in good working order. This should include life jackets, life preservers, and fire extinguishers.
Safe, Reliable Boat Storage from Party Barn
At Party Barn Boat & RV Storage, we'll provide you with the ideal space to park your boat during the off-season. Ideally, this should mean that your boat will require as little effort as possible to get it up and running again. To reserve your spot, please contact us.