Living or vacationing near Lake Lavon and Lake Ray Hubbard in Texas is great. You have access to excellent fishing, camping, boating, and other watersports. Having both of these lakes within just a few miles of each other, there are plenty of swim beaches, fishing holes, and marinas. But after you spend a day on the water— soaking in the rays and enjoying the views— what are you going to do with your boat? Or after a long weekend camping out in a shady campsite, where will you store your RV?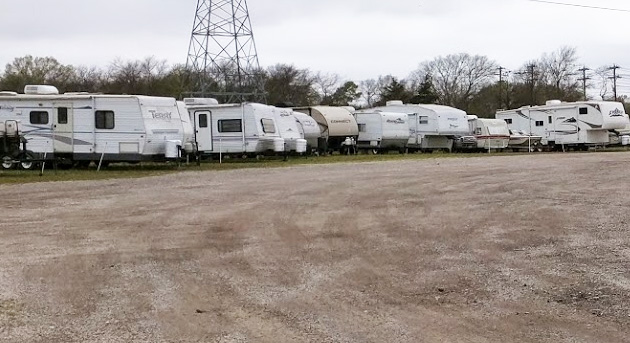 If your home does not have the space to store your boat or RV or your neighborhood does not allow it, we have room for you at Party Barn Boat & RV Storage in Wylie. Located centrally between the two lakes, we make it easy for you to come pick up and then return your RV or boat. We also offer various amenities, depending on the level of protection you desire. We have uncovered storage for the least cost for a 12.5′ by 30′ spot. Our current price for uncovered storage is $50/month. When you consider you don't have to see your RV or boat in your front yard every day and can just use it when it is convenient for you, that seems like a small price to pay.
Of course, if you prefer covered storage, we have that as well. We offer covered storage in various sizes— with and without electrical outlets. We also have completely enclosed storage. So if you are looking for a place to keep your RV or boat in between your trips to Lake Lavon and Lake Ray Hubbard contact us today.