Obviously, it's important to prepare your boat for storage and that is a labor intensive task on its own. As a result, it is easy for a boat owner to forget about another important investment: their boat trailer. Getting your boat trailer ready for storage is important for ensuring that it has a long usable life. If you are storing it for the winter, the right maintenance steps can keep it in working order when you head back to the water in the summer. Stay tuned for 3 boat trailer storage tips: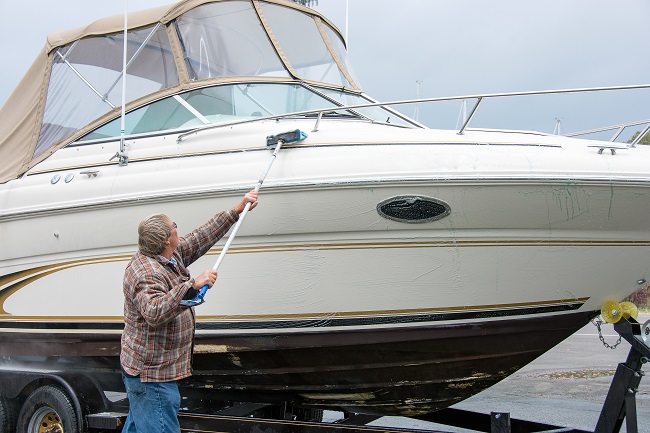 1. Clean Your Boat Trailer
Boat trailer storage begins with getting it clean. Whether it looks clean or not, you should wash your boat trailer before storing it. Even if your boat has never even been near salt water, you still need to clean it. Minerals and dirt from fresh water can cause corrosion.
"Cleaning" in this context does not mean merely hosing your boat trailer off. You need to take care to remove all the dirt on your trailer with the right cleaning products and equipment. Once it is clean, let it dry completely before placing it into storage. Letting it dry helps to prevent mold growth.
2. Inspect for Rust
Perform a thorough check for rust. The most vulnerable points are joints and welds so look carefully at these places when inspecting your boat trailer. If you find any rust, use a wire brush to remove it. Once the rust has been removed, you will want to coat the area with a galvanizing compound.
3. Remove The Tires
Autoblog suggests that the best thing for tires like your boat trailer's tires is to remove them before storage. Removal can stop flat spots from forming while also preventing dry rot. You also have the option of keeping them covered to protect them from sunlight.
If you are in the Lake Lavon area and want to store your boat trailer for the winter or at any other time of year, contact us today at Party Barn Boat & RV Storage.