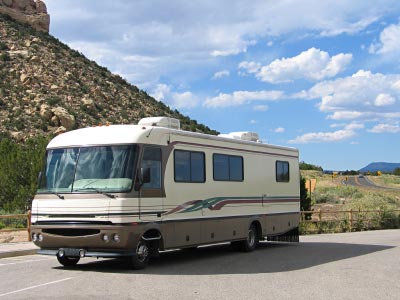 For many people, part of the joy of retirement is finally being able to purchase that boat or RV that they have always wanted. Unfortunately, many home owners' associations and senior living facilities make living the dream difficult because they won't allow parking for anything larger than a passenger vehicle.
But just because you can't keep your dream vehicle at home doesn't mean that you have to give up the dream. Party Barn Boat & RV Storage in Wylie, TX, is both affordable and easily accessible.
Instead of trying to fit your RV or boat down residential streets and hunting for the perfect parking spot or filling up your driveway, you can drive up to the electronic gate and get easy access to your assigned parking space. Extended gate hours mean you can hit the road early or come back late while knowing you always have a place to park.
Wide aisles give you plenty of room to get into your spot, even if you have to back it in, and the asphalt parking lot helps you keep your boat or RV clean.
With a resident manager on site, your boat or RV will likely be safer than it would be in your own driveway. The fence and other security features help keep your retirement dream toy safe and sound until the next time you head out to the lake or the campground.
No matter what size your RV or boat is, we have the parking you need. Contact us today to find the perfect place to keep your boat or RV safe while you aren't using it and easily accessible when you're ready to enjoy it.