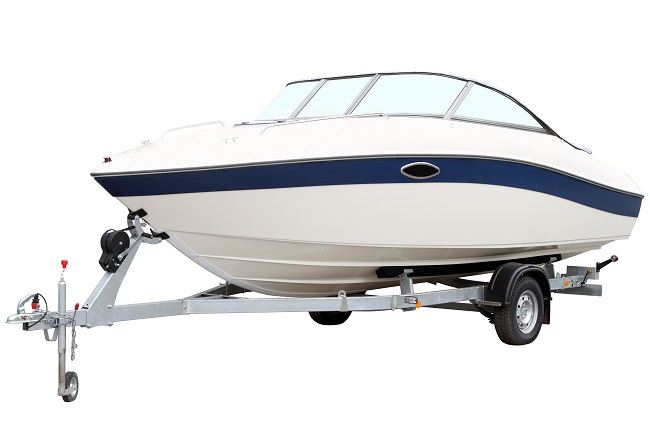 What you do in the process of preparing your boat for storage is just as important as storing your boat in the first place. Like with an RV, your boat is an investment and not just of your money but also of your time in making priceless memories. Like with all investments, regardless of the monetary value, we all want to protect those items. Your boat is no different. Taking the time to carefully prep your expensive toy will ensure nothing goes wrong during its stint in boat storage. Below are 4 important tips to consider for storing your boat.
Tip 1: Proper Support: This is highly important in regards to the structural integrity of your boat's hull and frame. Just placing your boat, whatever its size, anywhere on dryland without proper support will only lead to distortion and warping of the hull. This will leave you with an unusable boat. There are several different ways to support your boat which include but are not limited to: Blocks, a custom boat cradle, or jack stands. There are a few areas to keep in mind when placing these supports such as the engines and keel.
Tip 2: Water Drainage: When your boat is not in storage, it's most often in water as such, when it's time to prep it for storage and you pull it out of the water, pull your bilge plugs. If you do this first and get it set up on your supports you can angle the bow upwards to allow as much water to drain out as possible. In doing this first, you'll save yourself a lot of time. While the water is draining, you can then clean it out as well as perform any maintenance that needs to be handled.
Tip 3: Thoroughly Clean and Dry: Now that your boat is set up to drain water, you should make the most of your time by giving your boat a thorough scrub down as well as clearing out any and all food. Open every drawer, cabinet and compartment then take out every food item. Doing this will ensure your boat is free from any infestations while it is in storage. Also, scrub down every surface to clear it of bacteria and allow it to completely dry. Letting everything you have cleaned dry out will make sure that mildew and mold will not grow during the time your boat is in storage.
Tip 4: Maintenance: Take the time to go over every surface both inside and outside of your boat, check in every nook and cranny for any maintenance you can perform. Taking care of torn sails, surface cracks or tarnish will give you more time to enjoy your boat when you're ready to pull it out of storage. Also, fixing those cracks will make sure they don't expand while in storage.
The above tips are only a few of many that are out there in regards to boat storage. These four will help ensure your boat is ready to go into storage as well as make sure you can be out sailing when other's are fixing up their own boats after you've pulled yours out of storage. If you would like more information or you have any questions in regards to boat storage, please, feel free to contact us.