A garage is not merely a garage, when it can offer you peace of mind, protect your investment, and allow you easy and quick access to what you have stored.  Party Barn Boat & RV Storage offers a variety of secure and protective storage, from covered, enclosed, to uncovered.
Which coverage option should I use?
It all depends upon what sort of recreational craft you are wishing to store.  If you have canvas covers, these can offer some protection against the elements.  They do fade though.  And they are soft covers versus firm ones that can shield your boat or RV.  Completely enclosed storage cannot be beat as all destructive forces are kept out.  But this method can be inconvenient.  So, one of the best choices can be covered storage.
Why Choose Covered Storage?
Covered storage offers the most protection against weather.  From hail to rain, our covered storage options offer you a chance to get your boat, RV, and other recreational craft out of the searing destructive rays of the sun and those ever-present gifts from above: guano.  These forces can cause cracks in the fiberglass, tears in the canvas, and your gel coat can deteriorate and leave your finish with a chalky appearance.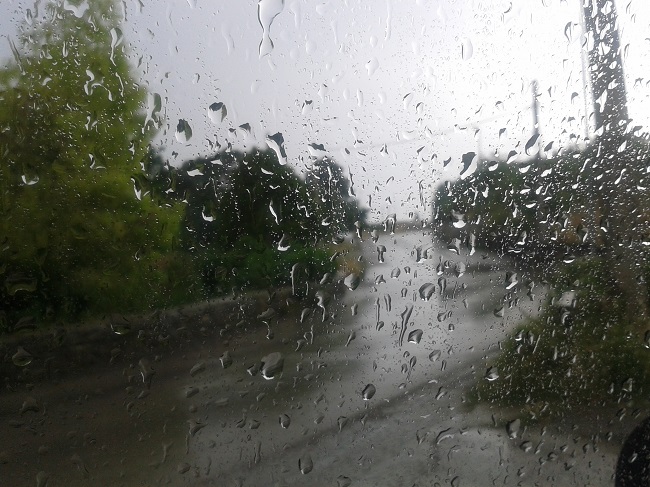 Storing with us is simple.  If you need days, weeks, months, or years, our facility can accommodate your desired access times.  As for long-term storage, there is no need to worry about battery drain either.  We offer covered storage that has electrical hook ups.
Storage Location
Storing with Party Barn Boat & RV Storage is conveniently located three miles from two popular recreational sporting areas: Lake Lavon and Lake Ray Hubbard.
Do we have enough room for your boat or RV?
Our sprawling five acre storage facility has room for over 150 vehicles and it is lined with 12 inches of crushed asphalt surface.  You will feel safe and secure pulling your investment onto our property as well as being able to easily come and get it exactly when you need it.
With those five acres, you will most assuredly have ample space to maneuver your vehicle and/or craft.  Our covered storage options have clearance up to 14 1/2 feet.
Ease of Use
We offer protection from the elements as well as protection from intruders.  Our simple, yet secure code system to access the gate can be operated without even getting out of your car.  And you create the four-digit code to access the system.  Hours of operation of the facility are quite open too:  5:00 a.m. to 11:00 p.m.
Payment
We accept all credit cards and of course cash.  We also offer the convenience of automatic withdrawal, which would occur every quarter.  Contact us today at Party Barn Boat & RV Storage to help protect your investment!