The summer season is winding down at Lake Ray Hubbard and Lake Lavon. Anglers are abandoning the submerged brush and looking for those picture-worthy bass closer to the surface. Then in a few more weeks, they'll be looking for them in the deep water as fish become increasingly harder to find. Good thing enclosed storage for the colder months isn't as elusive as the region's fish. Anglers can find it right here, in Wylie. Here how are our cold weather tip-ups can help you this season.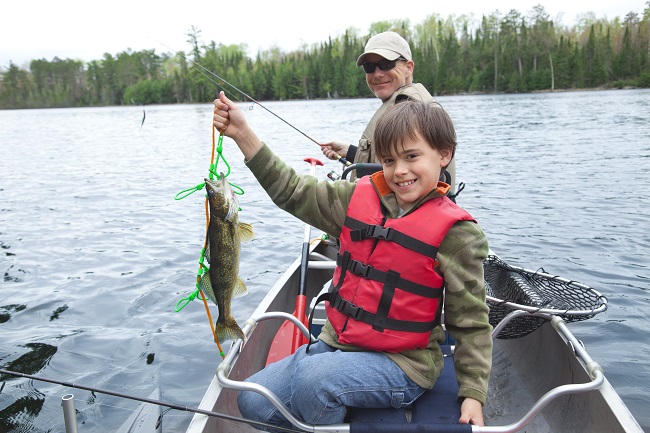 Tackling the Hardest Storage Problems
At Party Barn Boat & RV Storage, we free anglers up from having to worry about where to store their fall and winter gear. Our well-maintained acreage is close to the lake and is suitable for storing everything a Texas angler needs to continue fishing well into the New Year. For instance, night fishing for stripers and white bass in January is definitely a possibility. Just store those twister tail jigs in a winter tackle box and place it in our enclosed storage units. They're large enough to hold the biggest tackle boxes on the market.
Jigging Your Way, Every Day or Night
Furthermore, our secure, enclosed storage facility is accessible 24/7. So with a few pushes of the keypad's buttons, nighttime anglers can grab their jigs and be on their way. The same is true of boats, rods, and reels. The only thing we wouldn't recommend placing in enclosed storage is live bait. After all, that has to stay fresh in order for the fish to bite. No worries, though, anglers! There are plenty of year-round bait shops nearby. For example, Leroy's Bait & Tackle is just 5 minutes away from our enclosed storage facility and he's typically got minnows. We all know how much the fish overwintering in Lake Lavon and Lake Ray Hubbard love minnows.
To learn more about putting fishing gear in enclosed storage near the best angling spots in Texas, please contact us today.