A boat trailer may not be as glamorous as the watercraft that rides atop, but that same boat the trailer carries is going nowhere without it. That is why your boat trailer is worthy of the utmost care and protection, and why you should take steps to properly maintain it. Below are a few tips that will help you keep your boat trailer working well for years to come.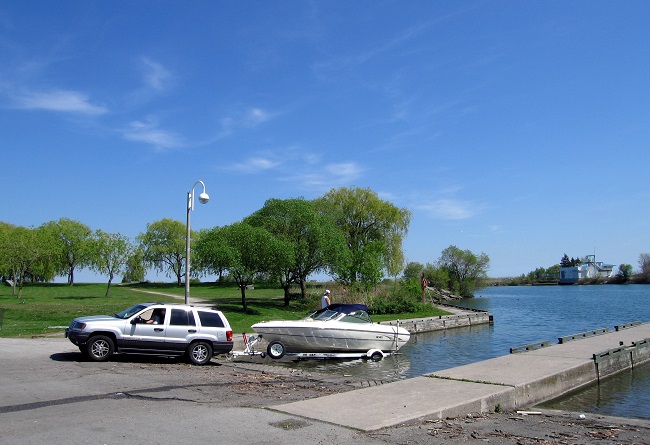 Service Wheel Bearings Annually
The wheel bearings in your trailer's wheels are regularly exposed to water and all kinds of muck, and this can eventually cause damage if not addressed. An annual cleaning and servicing will go a long way to protecting them from corrosion and failure. You can perform the task yourself, but if you aren't sure you want to tackle this dirty job, take your trailer to a qualified mechanic for help.
Inspect the Trailer Regularly for Signs of Damage
Another tip that keep your boat trailer happily rolling along is to inspect it regularly for signs of damage. For example, take a close look at the hitch tongue to make sure the locking mechanism moves freely. Other areas you should check are the leaf springs, axles and other metal components that may rust if neglected.
In addition, check all the lights to ensure they illuminate; have a helper press the brake pedal and flip the turn signal indicator while the trailer is hooked up to the tow vehicle. Promptly replace any burned-out bulbs to prevent a possible accident or traffic citation.
Store Your Trailer at Party Barn Boat & RV Storage
Finally, keep your boat trailer stored at Party Barn Boat & RV Storage. Our facility has plenty of room for you to maneuver your trailer safely, and you can choose from a variety of storage options, including both covered and uncovered.
We also secure our facility from outside intruders, and you will be given a private gate code that allows for convenient access. In short, you will know your trailer is safe and sound at Party Barn Boat & RV Storage.