Boating is one of America's first loves; in fact, an incredible one out of every ten American households owns a boat. There's so much more to owning a boat than simply buying one and sailing it, though. Proper maintenance and even storage are essential to getting the maximum enjoyment out of any watercraft. Today, we're going to go through the top 3 reasons why you should keep your boat professionally stored.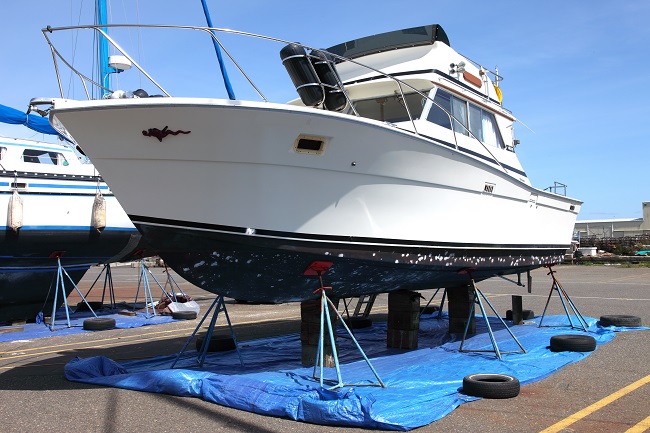 1.    Your HOA has Restrictions
One of the primary reasons for anybody to seek out boat storage is that their HOA won't allow them to keep their boat on their driveway. If you don't have access to a garage or your garage is otherwise occupied, your only option might be off-site storage. Party Barn Boat & RV Storage offers convenient facilities to help you stay on the right side of the rules.
2.    UV Damages your Boat's Finish
Boats certainly aren't cheap, there's a reason they say that BOAT stands for, "Bust Out Another Thousand". Keeping your boat looking nice goes beyond aesthetics. Your gelcoat protects the vibrancy of your boat's colors and protects the underlying fiberglass from allowing ingress of water into the boat. Over time, the sun's damaging UV rays will cause cracks in this protective layer. Keeping your boat covered or enclosed at Party Barn Boat & RV Storage provides you with a means of prolonging the life of your boat, as well as reducing maintenance and the associated costs.
3.    Professional Storage Reduces the Risk of Theft
Keeping your boat securely stored in a facility like Party Barn Boat & RV Storage will keep it away from prying eyes. If, like many boat owners, you've got significant money invested in your boat, preventing theft or vandalism should be high on your agenda. Becoming the victim of a boat theft goes beyond the immediate loss of your pride and joy. You'll likely be stuck with a not-insignificant deductible coming out of pocket, plus higher ongoing insurance costs for years to come. Avoid this eventuality by keeping your boat in our secure facilities.
Call us today to hear more about our storage options!