Your boat is a major investment.  You've undoubtedly spent considerable time, effort, and money ensuring that it runs like the well-oiled machine that it's supposed to be.  Finding the proper storage solution for your boat will bring you peace of mind; you'll know that it's safe and well protected.  There are several indoor and outdoor boat storage options available to you: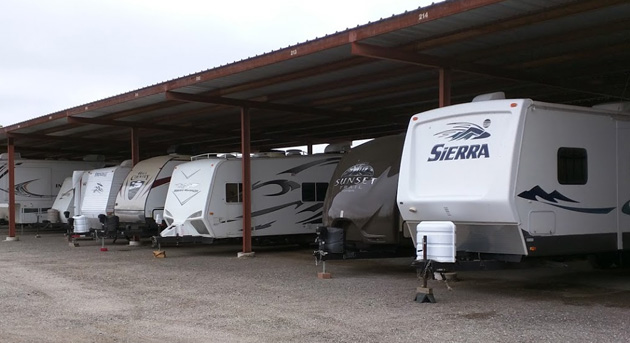 On Your Property:
This is the most economical of all of your options.  There are several factors to consider before deciding if storing your own boat is for you.  Will your HOA allow it?  Does it affect your ability to use the rest of your space?  How do your neighbors feel?  Your boat should be an object that brings joy, and if having it at your home isn't going to do that, some of these other options may be better suited for you.
Outdoor Boat Storage:
While this type of storage offers the least amount of protection from the elements, it is still an excellent option for those on a budget.  Party Barn's 12 inch crushed asphalt surface ensures that you will never have to worry about getting in or out of your storage spot.
Covered Boat Storage:
Covered storage is the middle ground storage solution and the best one for boats too large to fit in the enclosed storage spaces. This is a great way to protect your boat from the elements and dreaded sun fading.  At Party Barn, we offer several covered storage size options that will suit most and also the option for stalls with electricity.
Enclosed Boat Storage:
Enclosed storage is very similar to what you see at personal self-storage facilities.  This option will give your boat the most protection but is only available to those with smaller vessels. Party Barn's enclosed accommodations come in 12×30 sizes with choices between asphalt pad and 8′ clearance or concrete pad with 9.5′ clearance.
You have so many options for your craft's storage.  If you're northeast of Dallas, TX, give Party Barn a call and let us help you figure out your best solution. With our secure facility, you'll never lose another night's sleep over your boat!