Spring and summer are just one long fun season for boat owners. But, before you get your boat on the water, take safety precautions first.
From the propeller, engine, and trailer, a little prep work will help you start the season right. You'll enjoy the boating season like you're meant to: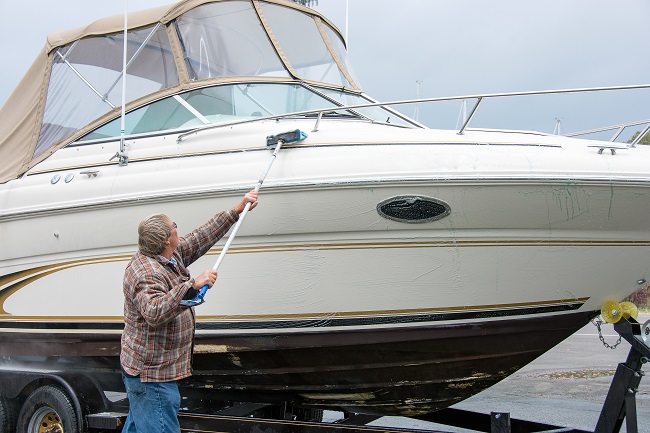 Boat De-Winterization Checklist
Look at your safety gear. Do you have enough life jackets? Are the ones you have in good shape? Do your navigation lights work? How are your fire extinguishers?
 Wash Winter Away
Early spring is an excellent time to wash, wax, and detail your boat. But, don't use products you use to clean your home. They damage canvassing and vinyl. Use marine safe cleaners, waxes, and washers.
After gathering the cleaning supplies, remove everything from the boat. Vacuum and wipe down the engine and storage areas. Pay special attention to those hard-to-get nooks and crannies.
Other components to check include:
Fuel system
Belts
Cables
Hoses
Fluid levels
Battery
Electrical system
Propellers
Cracks and blisters anywhere
Trailer hubs
Trailer lights
Steering and throttle controls
Optimal Compliance
Give your safety a boost and tell a loved one your float plan. Where you're going and when you're coming back. If you don't have these already, get the following items in case disaster strikes:
Emergency radio beacon
Boating insurance
All relevant permits and licenses
Carbon monoxide detector (if applicable)
First aid kit
Spare parts and tools
Official nautical charts
Tiny Details
Inconveniences on your boating trip can make or break the experience. A common downer is an unexpected storm. Don't let this defeat you. Make sure you check the weather forecast to ensure smooth sailing. Always make sure you have:
Extra blankets and towels
Sunscreen
Extra pair of shades
An inflatable ball
Snorkels
Water guns
Bottle opener
When the temperature turns up, you want to be ready for the boating season. Getting a jump on the suggestions above will make sure you optimize your time.
Minimize your list and keep your boat safe at Party Barn Boat and RV Storage. We'll treat your baby like it's our own. Contact us today!