Winter is coming, and the weather is beginning to get colder. Chances are you won't be using your RV much over the winter season and if that's the case, then this post, courtesy of Party Barn Boat & RV Storage, can provide you with some tips on the steps to take for properly storing your RV for the season.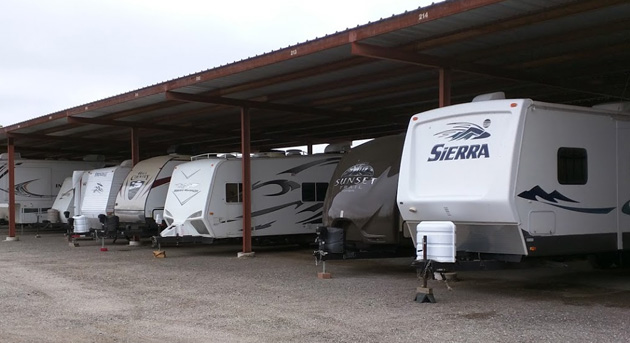 Drain Your Water System
One of the most important parts of storing your RV for the winter is to drain out your water system, as leftover water can freeze in your RV and damage pipes and fittings in your vehicle. The best way to avoid the risk of any frozen lines is to drain all the pumps in your RV, and then pump RV-safe antifreeze into your RV's water system.
Keep Out the Pests
Before storing your RV, make sure you clean out all the trash to keep any pests from getting into your vehicle, as well as take any food out of the cupboards or fridge. For extra protection from vermin, disinfect your tables and countertops so they can't smell any food either.
Schedule Repairs
A good cost-saving maneuver is to schedule any repairs that you may need for your RV before you put it into storage as opposed to after you take it out. This is because many service centers tend to have lower prices before winter due to the fact that they have fewer customers than they do in May or June, when the travel season is picking up.
Circulate the Air
If you keep one of your roof vents open a small amount, you can circulate some air through your RV and keep moisture from building up in your vehicle, which significantly lowers your risk of mold. If you decide not to use our covered storage option, it would be wise to purchase a roof vent cover to prevent any rain, dirt or snow from getting into your RV.
Contact us today at Party Barn Boat & RV Storage to store and protect your RV until you're ready to use it again!