Storing your boat for the winter and planning for the coming boating season doesn't have to be a dreaded chore. As a boat owner, there are several ways you can ensure that your boat is in optimal condition come springtime – and one of the most important is to ensure you practice regular maintenance during the boat storage season.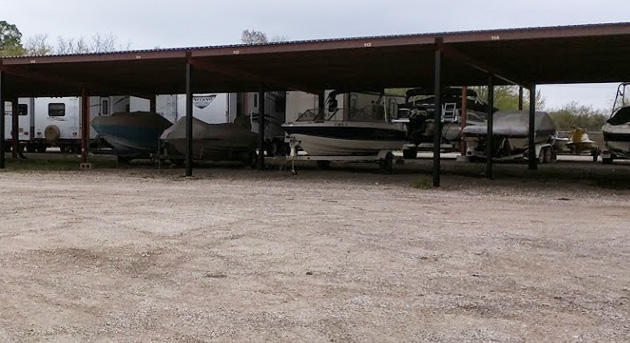 By keeping up with your boat's maintenance schedule and inspecting it for any potential issues, you can enjoy a worry-free season and ensure your boat is safe and ready for a successful season on the water. Read on to learn more about why regular maintenance during boat storage is so important!
1. Save Money in the Long Run
Failing to perform maintenance regularly can lead to increased costs in the future, as neglected maintenance can lead to major repair bills or even the need for a new boat. Regular maintenance during boat storage keeps the boat in a ready-to-go state and helps reduce the risk of long-term damage.
2. Enhance Performance
Regular maintenance also helps to keep your boat performing at its best. Regularly checking your boat's oil, fuel tank, and other systems ensures that they are running as they should and helps to prolong the life of your motor and other parts.
3. Prevent Major Issues
Regular checks on the boat, such as inspecting for corrosion, cleaning filters, and changing worn-out parts, can prevent major issues or correct them before they become too serious. Preventing more serious and time-consuming repairs helps reduce downtime when you're ready to take the boat out on the water.
4. Enhance Safety
Regular maintenance during boat storage guarantees a safe experience for everyone aboard the vessel. By keeping the boat in peak condition, boaters can trust that things like the navigation systems, propulsion, and safety systems are working properly, reducing the risk of mechanical issues and accidents while on the water.
5. Protection From The Elements
When you keep your boat in storage, it can be exposed to the elements. Regular maintenance helps protect your vessel from oxidation, mold and mildew, and other issues that can arise from prolonged exposure to sunlight, humidity, and other elements. Doing this can give you peace of mind that your boat is kept in the best condition possible even when it isn't in use.
Regular maintenance during boat storage is an essential part of responsible boat ownership. Not only can it provide safety and performance benefits, but it can also keep your vessel in good shape and ensure the longevity of your vessel!
If you are looking for somewhere to store your boat or RV safely, Party Barn Boat & RV Storage offers stand-alone facilities with reliable and secure services. For more information or to inquire about availability, you can contact us today.