If you've stored your RV during the off-season, it's essential to go through a thorough unpacking process to ensure a smooth and enjoyable start to your next adventure. Unpacking your RV requires attention to detail and a systematic approach. In this blog, we'll outline the key steps to take after retrieving your RV from storage, helping you get back on the road with confidence.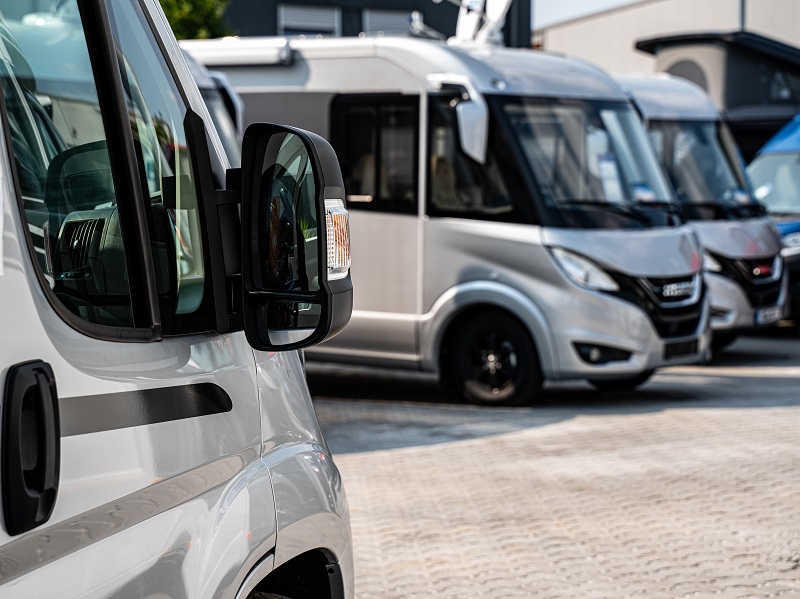 Exterior Inspection:
Begin by conducting a comprehensive inspection of the exterior of your RV. Check for any visible damage, such as cracks, dents, or signs of wear. Inspect the roof, windows, and seams for leaks. Ensure that the tires are properly inflated and show no signs of damage. Taking the time to address any exterior issues early on can prevent more significant problems down the road.
Mechanical Systems Check:
Next, turn your attention to the RV's mechanical systems. Start by checking the engine and fluid levels. Run the generator to make sure it's in working order. Test the brakes, lights, and turn signals. If your RV has been in storage for an extended period, it's a good idea to have a professional mechanic inspect the engine and other critical components for any issues that may have developed during the inactive period.
Interior Cleaning:
Once you've ensured the exterior and mechanical systems are in good shape, focus on the interior. Begin by opening all windows and doors to air out the space. Clean surfaces, vacuum the floors, and wipe down cabinets and countertops. Check for any signs of pests or mold, especially if the RV was stored in a humid environment. Consider using natural, RV-friendly cleaning products to maintain a fresh and healthy living space.
Appliance and System Testing:
Test all appliances and systems within the RV to ensure they are functioning correctly. This includes the refrigerator, stove, microwave, air conditioning, heating, and water systems. Run water through the plumbing to check for leaks, and inspect the water heater for any signs of corrosion. If your RV has a propane system, check for leaks and ensure the propane tanks are securely fastened.
Battery and Electrical Systems:
Inspect the RV's battery and electrical systems. Check the battery voltage and recharge or replace it if necessary. Test all interior and exterior lights, as well as electrical outlets. Inspect the power cord for any damage, and if you have a solar panel system, ensure it is operating efficiently.
Awning and Slide-Outs:
If your RV is equipped with an awning or slide-outs, inspect these components for any damage or wear. Lubricate the moving parts as needed to ensure smooth operation. If your RV has slide-outs, extend and retract them to confirm they are working correctly.
Stocking Essentials:
Before hitting the road, make a checklist of essential items you need to restock. This may include bedding, kitchen utensils, toiletries, and any other personal items you removed before storage. Ensure that your emergency kit is replenished and up-to-date.
Unpacking your RV is a crucial step in preparing for a successful and stress-free travel season. By following these steps, you'll address potential issues early on and ensure that your RV is in top condition for the adventures that lie ahead. Taking the time to inspect, clean, and test your RV thoroughly will not only enhance your overall experience but also contribute to the longevity of your recreational vehicle. So, get ready to hit the road and make unforgettable memories with your well-prepared and road-ready RV! 
Contact Us at Party Barn!
If you're looking for a reliable RV storage company then look no further than Party Barn Boat and RV Storage. With competitive rates and various storage options, you can store your RV without the hassle. Contact us and let us create a storage plan for you today!