Are you thinking about storing your camper this season? Before you lock the doors and leave our lot, make sure you've checked the following tips on camper storage to ensure your adventure vehicle will be in top shape when you return: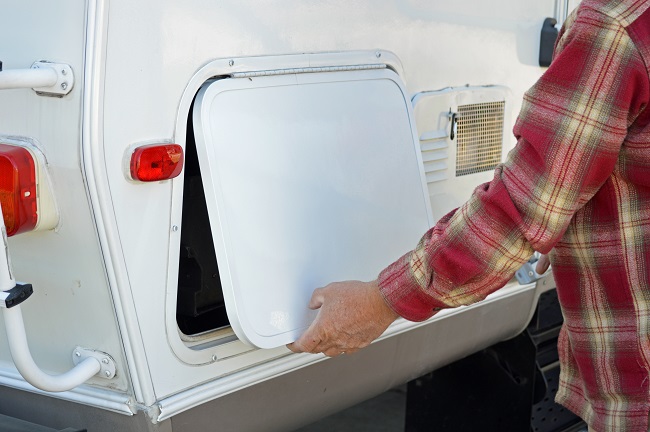 Charge up the batteries.  Batteries will lose charge over time, so it's best to ensure they are at a high level to prevent them from going bad. You'll want levels of at least 80% (it's a good idea to check them with a hydrometer or voltmeter once a month if possible). Also, inspect the electrolyte levels and add distilled water if low.
Clean up the batteries and their terminals.  Another battery storage must is to ensure they are completely disconnected from your camper and to clean all terminals — you can use a simple baking soda and water mixture.
Drain all pipes and shut off all power.  You want to leave your RV in completely dry conditions. Drain water from any water tanks and lines you have, shut off all propane tanks and shut off the main electrical breaker. If you have a refrigerator in your RV, make sure it has been completely defrosted and cleaned out. For best effects, leave its doors open while you're away to promote air circulation.
Choose the right storage space.  An RV storage facility like ours ensures an extra level of security and protection that might be unavailable in your driveway or backyard (plus it'll be out of your way!). You can choose to either park it on our open log, covered parking, or in an enclosed storage space.
If you need help with any of these tips, don't be shy and ask us! We're more than happy to work with you to ensure your camper is safe and secure before you leave the premises. Contact us to learn more.