Owning a boat or an RV is an exciting adventure that opens up a world of outdoor exploration. But when it comes to storing these treasures during the off-season or between trips, having a reliable storage facility is essential. With so many options available, how do you choose the right one? In this guide, we'll walk you through the top features to look for in a boat and RV storage facility, ensuring your prized possessions are safe and well-cared for.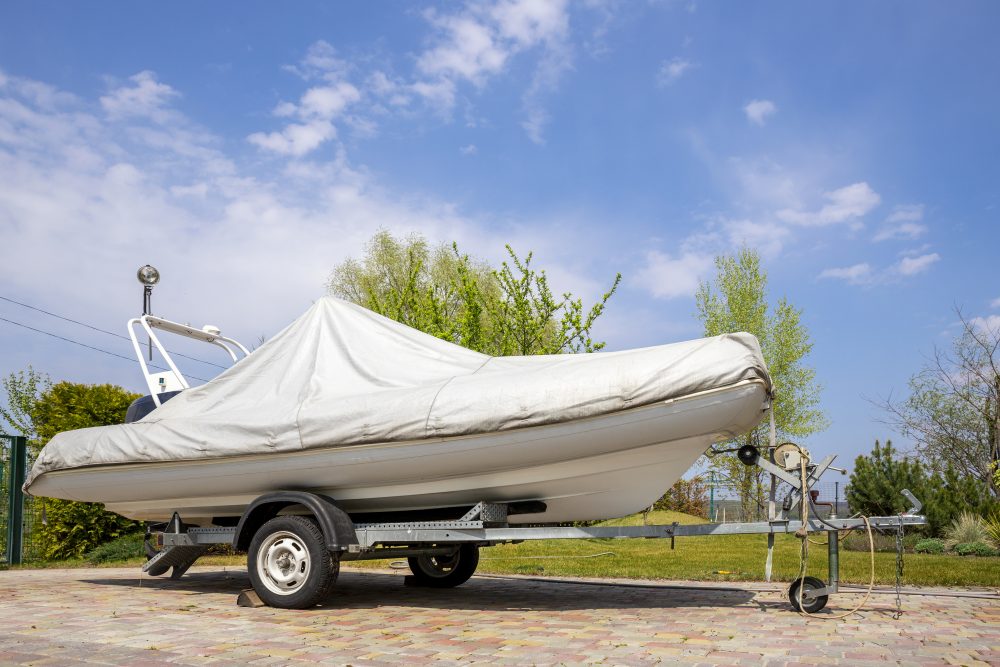 Security Measures
First and foremost, security should be a top priority. Look for a storage facility that employs a combination of security features, such as 24/7 surveillance cameras, well-lit areas, and secure entry points. Some high-quality facilities even have security personnel on-site to provide an added layer of protection. This ensures that your boat or RV remains safe from theft and vandalism.
Accessibility
Easy access to your stored vehicle is crucial, especially if you plan on using it frequently. Choose a storage facility that offers extended hours or even 24/7 access, allowing you to retrieve your boat or RV whenever you need it. Additionally, consider the facility's location – it should be conveniently situated to minimize travel time when you're ready to hit the road or water.
Adequate Space
Size matters when it comes to storage units. Ensure that the facility has a range of unit sizes to accommodate various types of boats and RVs. A good storage facility will provide you with options so you don't end up paying for more space than you actually need. Remember to measure your vehicle accurately to choose the right-sized unit.
Climate Control
If you're storing your boat or RV for an extended period, climate control becomes crucial. Extreme temperatures, humidity, and moisture can damage the interior and exterior of your vehicle over time. Opt for a facility that offers climate-controlled units to protect your investment from weather-related wear and tear.
Pest Control
Pests can wreak havoc on stored vehicles. When evaluating a storage facility, inquire about their pest control measures. Look for facilities that take proactive steps to prevent pest infestations and maintain a clean environment.
Maintenance Services
A reputable storage facility may offer maintenance services as part of their package. This can include tire pressure checks, battery maintenance, and even cleaning services. Having these services available can save you time and effort when you're ready to take your boat or RV out on your next adventure.
Online Account Management
In today's digital age, convenient online account management is a big plus. Being able to pay bills, manage bookings, and communicate with the facility's staff online can simplify the storage process and save you valuable time.
Reputation and Reviews
Don't underestimate the power of reviews and word-of-mouth recommendations. Look for a storage facility with positive feedback from current or previous customers. Online reviews can provide insights into the facility's strengths and weaknesses, helping you make an informed decision.
Insurance Options
While storage facilities take precautions to keep your vehicle safe, having insurance coverage adds an extra layer of protection. Some facilities may offer insurance options, or you can explore insurance providers that specialize in boat and RV coverage.
Transparent Pricing
Last but not least, choose a storage facility with transparent pricing. Hidden fees and unexpected costs can quickly sour your storage experience. A trustworthy facility will provide clear information about their pricing structure, helping you budget effectively.
In conclusion, selecting the right boat and RV storage facility is essential to safeguarding your valuable investments. By looking at our list of top features to look for in a boat and RV Storage facility and by  prioritizing security, accessibility, space, climate control, and other important features, you can find a facility that offers peace of mind and ensures your vehicle is ready for your next great adventure.
Contact us at Party Barn Boat & RV Storage to learn more about our pricing and unit sizes. We can't wait to store your vehicles with us today!