As fall begins to set in, it is almost time to say good-bye to the hot and sunny days you used to spend on the water. Many residents in different neighborhoods will put their boats away in the middle of September. However, not everyone has the ability to store their boats on their own personal dock. Also, everyone does not have the proper space to store their boats near their homes.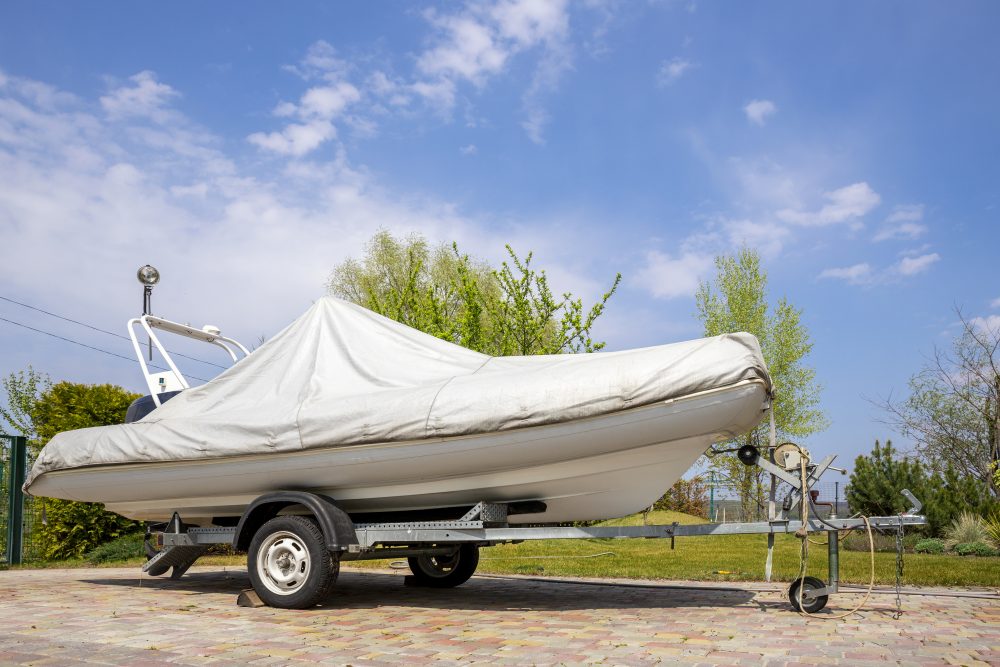 It is important to winterize your boat if you want to avoid running into any weather-related problems while your boat is being stored. Party Barn Boat & RV Storage wants to provide you with a few tips for storing your boat this fall.
Clean Your Boat Before Storing
If you want to avoid finding any insects and other pests living in your boat when the weather warms up, we encourage you to clean your boat thoroughly before storing it. Empty all your storage components in your boat. If there is anything in your boat that could attract pests, those items need to be discarded.
Cover Your Boat
There is always a risk of dangerous weather occurring, regardless of the season. Covered boat storage can help to ensure your boat will be in great shape for spring. Covering your boat can help protect it from rain and moisture. You should also check your boats for any areas that may be prone to rusting so you can make sure you have enough coverage.
Use Boat Storage
Using a storage facility to safeguard your boat will provide you with the benefits you need. You will have access to your boat and your boat will be protected for the season. You will have the peace of mind you need in knowing that your boat will have its own space.
If you want to store your boat and have peace of mind it the coverage you will receive, please do not hesitate to contact us.