The recreational equipment that you have invested in needs to be properly maintained to ensure it lasts for many years. Part of the maintenance of your recreation toys is ensuring that they are properly stored to protect them from the elements. Protect your toys with covered storage to enjoy them for many years. Here are a few tips to help: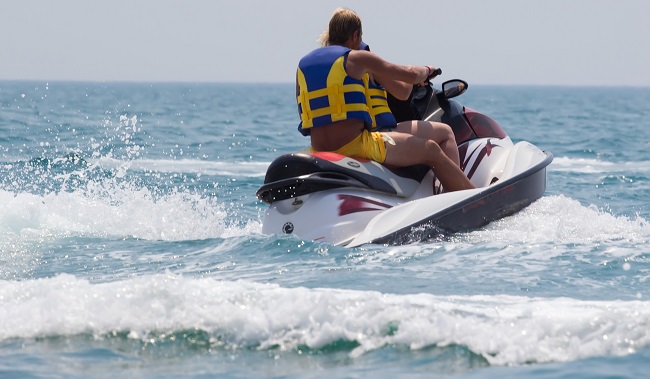 The Maintenance Before Storing Water Recreation Equipment Like Boats
When you get ready to put equipment such as, boats and jet skis away for storage, there is maintenance that needs to be done first. You want to make sure that the machines have no leaks and are full of oil. It is also important to make sure that there is no standing water before packing water recreation equipment away. Here are a few things to check before storing boats and other equipment:
Checking All the Fluids
Removing All Standing Water
Protecting Fragile and Sensitive Parts
Make sure that you check these things and follow other manufacture recommendations for storing water sports equipment.
Properly Preparing RVs For a Long Winter Packed Away in Storage
During the spring and summer, you may take your RV for road trips and even short vacations. Many RVs are stored during the coldest months of the year when people do less traveling. You want to make sure that your RV is properly stored before you put it in covered storage. Check these few things for maintenance before storing your RV for the winter:
Fluids and Coolants
Removing Food Materials
Empty the Waste and Water Tanks
Cover the RV To Protect It in Storage
These are some of the things that you will want to check while doing maintenance before you put your RV in storage.
Protecting Personal Off-Road Vehicles with Covered Storage When Not in Use
Other types of recreational toys that you may want to store in covered storage include off-road vehicles like 4-wheelers, dirt bikes or golf carts. Just like other equipment, you will want to do a little maintenance before storing these toys. Here are some things that you should do before storing off-road vehicles:
Oil and Fluids
Remove Dirt and Debris
Cover the vehicles
These are some things that you can do to ensure your recreational off-road vehicles are safe while in storage.
These are a few tips that will help protect your toys with covered storage. Contact us to get the right storage solutions for all your toys.