Love to camp but don't have a place to store your RV?  Consider Party Barn Boat & RV Storage.  We have a number of different options for your storage needs.  Located within 3 miles (ca. 5 km) of Lake Lavon and Lake Ray Hubbard in Wylie, TX makes our location convenient with camping and boating available nearby.  We have over 5 acres of storage on a 12-inch crushed asphalt surface.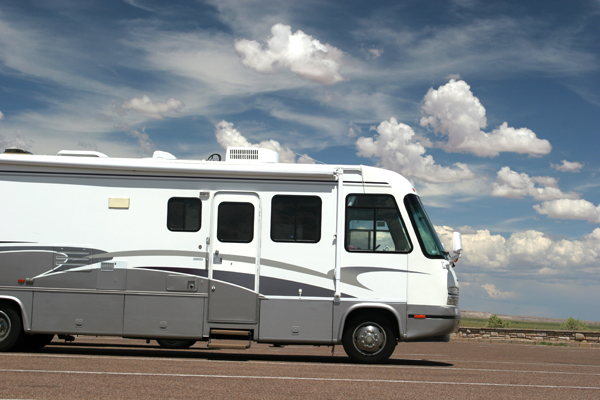 Types of Storage Available
We have three types of RV storage available for your RV.  The options are: covered, uncovered, or enclosed storage.
Covered Storage
We have covered storage with electricity and covered storage without electricity.  Height clearance can either be 9.5 feet (ca. 3 m) or 14 feet (4.27 m) for taller RV's.  Space sizes vary with most at least 12.5 feet (ca. 4 m) wide and go from 25 feet (ca. 8 m) long to 60 foot long spaces.  Pull through spaces are also available.
Uncovered Storage
Uncovered storage is available with spots 13 feet (ca. 4 m) by 25 feet (ca. 8 m) or 30 feet (ca. 9 m).
Enclosed Storage
Our enclosed storage units are 12 feet (3.66 m) by 30 feet (ca. 9 m) and are either on asphalt or concrete.
Convenience
We also offer boat storage so if you have a boat and an RV, we can store both for you.  Entrance to our facility is easy, we provide you your own four-digit code that allows you entrance any time of the day.
Pricing Options
Pricing varies by size and type of storage.  Payments can be made monthly, quarterly, semi-annually, or annually.
Store with Us
Give us a call, and let us help you with your storage needs.  Whether you want to store your RV for a month or for a year or longer, we can help. Please contact us for storage and pricing details.