At Party Barn Boat and RV Storage, we specialize in providing safe and secure storage answers for your valued recreational assets. Our Camper storage provides each individual customer with a site ranging from 12'x30′ to 12.5'x60′ to safely and securely accommodate storage needs for RVs and campers of varied sizes. For added safety and convenience those storing recreational vehicles in our gated facility enter through a locked gate with a 4 digit ID easily without ever having to exit your vehicle.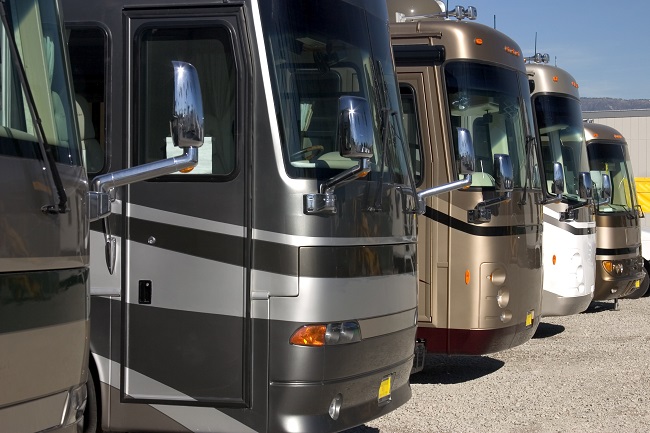 Customers can select from uncovered, covered and enclosed storage options with or without electric hookups. With over 5 acres of storage, all on a 12″ crushed asphalt surface, our facility was constructed with our customers in mind. The layout of our facility is easy to navigate and to park and store RVs and campers. Plus, we are just minutes from both Lake Lavon and Lake Ray Hubbard which provide a multitude of overnight camping options.
For your convenience, our RV and camper storage is located between Lake Lavon and Lake Ray Hubbard for easy access to those nearby recreational amenities. With abundant campgrounds on these lakes so close to our storage facility, it makes it easy to enjoy a night or weekend away with family and friends.
According to the Recreational Vehicle Industry Association (R.V.I.A.), the average camper or RV owner uses their unit approximately 26 days annually. During 26 days of adventure travel, the RV or camper allows for comfortable and affordable lodging for individuals, couples, and families to enjoy exploring the country from coast to coast with the comfort of home while on the road. When not traveling, at Party Barn RV and Boat Storage we provide a safe and secure storage facility for your home away from home when not in use.
For information on our uncovered, covered and enclosed storage options to safely and securely store your RV or camper please contact us today.