Many people view their boats and RVs as investments. Obviously, they will still want to use them when they go on vacations. Of course, a home is an investment as well, so investments can certainly have a wide range of practical uses. When people make use of enclosed storage, they will be able to protect their boats and RVs in a way that is truly appropriate for investments of all kinds.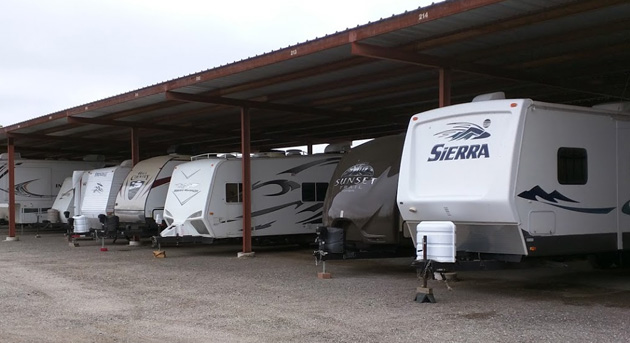 Storage Options
Uncovered storage is a great option for many people. However, there are other people who really will only feel comfortable if they have access to enclosed storage when they're trying to maintain their RVs and boats. Party Barn Boat & RV Storage has options for covered, uncovered, and enclosed storage available, so people will be able to choose what works for them.
Enclosed storage protects boats and RVs from sunlight, snow, rain, and many other factors related to the weather. When it comes to vehicles and other forms of property, some aspects of deterioration are absolutely preventable. Both enclosed and covered storage can help to keep boats and RVs new for an extended period of time.
Choosing the Best Option
Many people might feel better if they've picked covered or enclosed storage for their RVs or boats. They might feel as if they're protecting their investments more effectively. All vehicles will eventually break down over time but having some control over the rate at which vehicles age can make all the difference in the world for a lot of people. Covered, uncovered, and enclosed storage are all good options. For some people, enclosed storage might be a particularly good choice.
Contact us for more information.