Storing your trailer at home for long periods of time while you're away is never a good idea. Unwanted guests and thieves can be attracted to a longstanding trailer sitting in a driveway or on your acreage. What's worst, most garages aren't equipped to hold a trailer or RV. Storing your trailer at a facility is smart during off season, when it's not in use, or if you're planning to be away for a long period of time. Smart trailer owners understand the value of protecting their trailer and the following user friendly guide discusses additional advantages of facility storage for your trailer.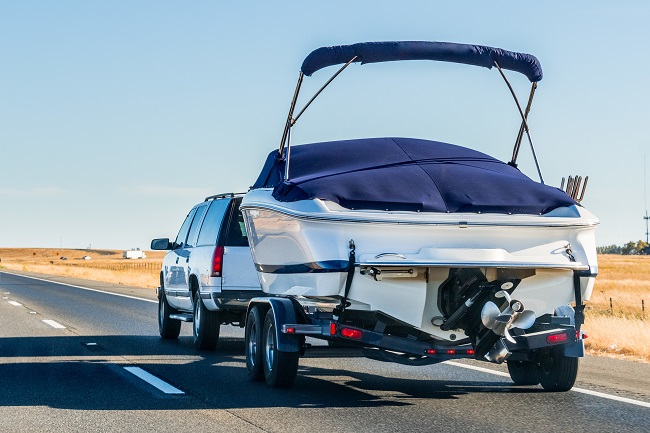 What Are The Advantages Of Trailer Storage
As an investment, storing your trailer can protect the exterior appearance and parts. For example, extreme weather can have stiff consequences on your tires, but storing your trailer in a facility away from the elements can prolong the life of your wheels (trailer tires can be very expensive).  The exterior of your trailer and extreme heat don't mix either. Prolong direct sunlight on your trailer's exterior can cause chipping, peeling, or cracking of your paint which can be avoided with the proper facility storage. More importantly, the winter can do the most damage creating costly repairs with too much snow accumulating on your roof or when the snow starts to melt, potentially forcing water through the seams of your trailer.
Why Trailer Owners Prefer Party Barn Boat & RV Storage Facilities
Finding adequate space for your trailer has never been easier with Party Barn Boat & RV Storage. Customers can choose from covered storage that measures 12'x30′ with electricity and 14.5′ clearance, covered storage that measures 12'x30′, and enclosed storage with concrete that measures 12'x30′ including 9.5′ clearance for your trailer. Whatever your needs, Party Barn Boat & Storage is equipped to handle your storage needs. With over 2 decades of experience, our professionals understand the need for a stand alone boat & RV facility. We're within 3 miles of both Lake Lavon and Lake Ray Hubbard. Party Barn Boat & RV Storage invites you to enjoy your own exclusive 4-digit code on our 5 acre, 12 inch crushed asphalt storage facility. Don't hesitate. You're encouraged to contact us at Party Barn Boat & RV Storage today!
Click the following link for immediate Party Barn Boat & RV Storage rentals.
Supplemental Resources:
"Party Barn Boat & RV Storage"