Looking for a place to store your RV trailer between trips? There are a number of options available, and they all have pros and cons. Let's go through them, one by one.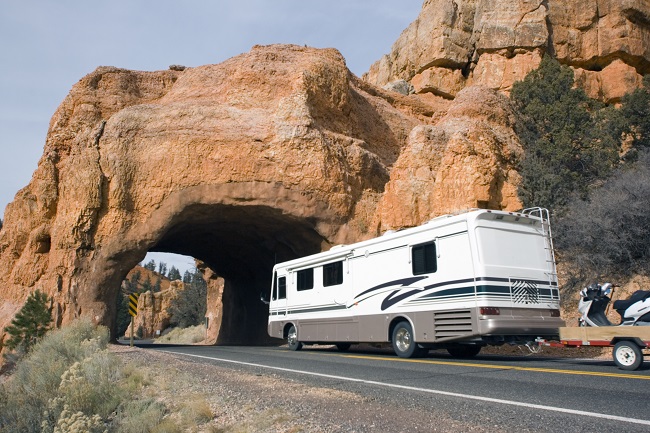 At Your Home
You can store your trailer at your home. It doesn't cost anything, but it comes with many cons. Most people don't have room in their garage, which means that you'll have to store it outside. The problem with this is that there is no security, especially when you're not home. In addition, it can be an eyesore and annoy your neighbors. Besides, there may be zoning laws preventing you from parking it on the street.
Uncovered Storage
Uncovered storage at a trailer storage facility is a very popular way of storing RVs. It's pretty cheap and convenient, and you have access to your RV whenever you want. The storage area is protected by a security gate, so your RV is safe. The downside is that your RV will be exposed to the elements, including rain.
Covered Storage
Covered storage is also outdoor storage, but your RV will be covered overhead. This protects it from most weather elements, especially during the summer. It doesn't protect it from things like wind, moisture, and insects, but you can always prevent damage by using insect screens, ventilating your RV to prevent moisture buildup and so on. It's a good compromise between outdoor and indoor storage.
Looking for a place near Lake Lavon and Lake Ray Hubbard to store your RV? Contact us today!