Moving can be a daunting task, especially when you have large items like boats and RVs to consider. These recreational vehicles require special care and attention to ensure their safety during the moving process. That's where renting a boat and RV storage unit can be a lifesaver! In this blog post, we'll explore the benefits of renting a boat and RV storage unit during a move!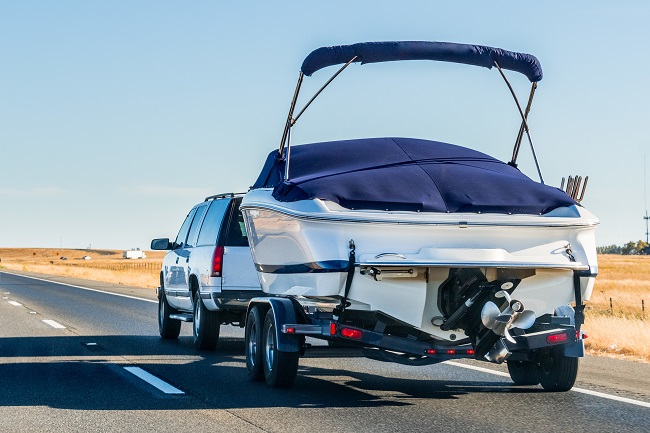 Protect Your Investment
Boats and RVs are not just vehicles; they are significant investments that require proper care and maintenance. When you rent a specialized storage unit, you can rest assured that your valuable possessions are protected from harsh weather conditions, vandalism, and theft. These storage units are designed to provide a safe and secure environment, often equipped with security measures like surveillance cameras, gated access, and individual locks.
Preserve Their Condition
Boats and RVs are prone to damage if not stored correctly. By renting a dedicated storage unit, you can prevent wear and tear caused by exposure to the elements. Sunlight, rain, snow, and extreme temperatures can deteriorate the exterior and interior of your vehicles over time. A storage unit shields them from these elements, ensuring they remain in top condition, ready to be used whenever you're ready to hit the road or the water.
Free Up Space
During a move, you may find yourself struggling to accommodate all your belongings in your new home or temporary accommodation. By renting a boat and RV storage unit, you can free up valuable space for other essential items. This allows you to organize your move more efficiently and eliminates the stress of trying to find a spot for your recreational vehicles amidst the chaos.
Convenience and Flexibility
Renting a storage unit gives you the convenience and flexibility to handle your move at your own pace. Whether you're downsizing, moving to a temporary location, or awaiting the completion of your new home, a storage unit offers a secure space to store your boats and RVs until you're ready for them. You can access your stored vehicles whenever you need them, making it easier to plan your move without feeling overwhelmed by clutter.
Time and Cost Efficiency
Transporting boats and RVs can be time-consuming and expensive. Renting a storage unit near your current or new location can significantly reduce the hassle and cost of moving these large vehicles. Instead of dealing with complicated logistics, you can focus on other important aspects of your move, such as packing, coordinating with movers, or settling into your new home. Additionally, many storage facilities offer competitive rates and flexible rental terms, allowing you to find a cost-effective solution that suits your budget.
Rent a Storage Unit Today 
There are numerous benefits to renting a boat and RV storage unit during a move. It allows you to focus on other aspects of your move while ensuring that your valuable recreational vehicles remain safe and secure. 
If you're searching for a reliable boat and RV storage company then don't hesitate to contact us at Party Barn Boat and RV Storage. We have various storage unit sizes to fit any of your outdoor vehicles. So, when planning your next move, consider renting one of our specialized storage units and make the process smoother and more enjoyable!