RVs and boats are great for viewing all the beautiful scenes that America has to offer. However, finding a place to park these vehicles in between trips and stops can be a major challenge. This is why it is important to find an RV storage operator that can accommodate the oversized vehicles you have. There are multiple options for how you can successfully store boats and RVs, including the following:
indoor storage
outdoor storage
covered parking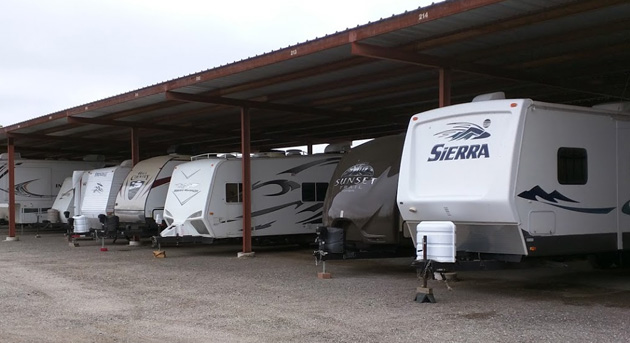 There are many boat storage and RV operators that will specialize in storing only large recreational vehicles. Self-storage facilities are a practical option when you need to find a safe storage space for your RV, boat, or other large vehicles. Self-storage facilities can also be very convenient for those who take regular outdoor road trips.
The best boat and RV storage operators have a clear understanding that location plays a key role in determining where these vehicles need to be stored. Knowing that you will have access to your vehicle near the area you plan to travel will make it easier for you to plan your trip. Many self-storage RV and boat facilities are located in areas within a few miles of popular outdoor destinations, including parks, lakes, and campgrounds.
When storing your RV and boat away from your home at a self-storage facility, you will want to use an RV or boat storage facility that offers the amenities you need so it will be easier to access your vehicle and maintain it. Covered RV storage might be a feature you want to consider because it will protect your investment from any inclement weather that may arise. Covered storage will also prevent your RV or boat from mold and mildew.
It does not matter if you have an RV, boat, camper trailer, or any other vehicle you use to enjoy the outdoors, you want to have it for a long time, right? When you are in between trips and vacations, there are several reasons to park your vehicle in a boat and RV storage facility. Contact us today for more information on our storage facility and what we can offer you.