Camping has always been one of America's greatest pastimes; and with RV sales on the rise, it is clear that camping is only becoming more popular among American families. However, before you go out and purchase an RV for your family, you will first need to decide where you would store an RV. While your first instinct may be to park it on your property (assuming you have room to do so), storing your RV on your property can provide its own set of risks and challenges. If you are considering purchasing an RV, or you already own one but you store it at home, here are just a few of the reasons to consider storing your RV at an covered RV storage facility.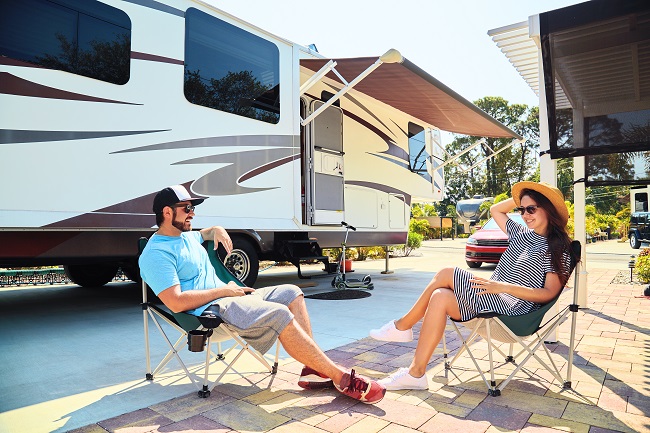 Protect Your RV From Damage
The primary advantage of storing your RV in an enclosed storage facility is that you will be protecting it from the elements. While RVs are built to withstand harsh conditions, it is not good for an RV to be parking outside long-term in an area that sees a great deal of heat, frost, humidity, rain, or wind, as these elements can cause damage to your RV's exterior over time. In particular, the sun can quickly cause your paint to fade, graphics to peel, and even your interior fabrics to fade. Storing your RV indoors will protect it and keep it looking new for years to come.
Increased Security
Another advantage of storing your RV at an enclosed facility is that you will be provided with several layers of security. While your RV could be left vulnerable to being stolen or broken into when stored on your property, RV storage facilities are often gated, and there would likely also be a lock on the entrance to your enclosed storage facility. When combined with a plethora of security cameras, an RV storage facility provides the maximum protection possible for your investment.
By choosing enclosed RV storage you will be helping to ensure that your RV stays in mint condition for years to come. Contact us to learn more about the benefits of enclosed RV storage as well as to find out about the services that we offer.