If you are looking for a storage location to store your vehicles and RVs, then you have the choice of going with either a covered storage unit or an uncovered unit. Going with a covered unit is an excellent idea because there are so many benefits that a covered unit has to offer you. Here's why a covered storage unit is a good idea for your cars and RVs.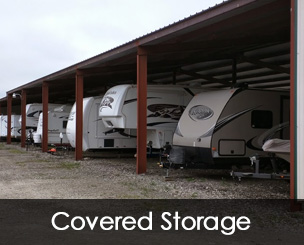 No Sun Damage 
The UV rays that the sun gives off can actually do a great deal of damage to your cars and RVs. The sun can break down the metal exterior and cause it to fade prematurely. This means that you will have to pay for repairs, which can sometimes be quite costly. Storing your cars and RVs in a storage unit that is covered, will completely eliminate this issue for you. The cover over your RVs and/or cars will protect them from any damage. This means that even though you are paying a bit more for covered storage, you are likely saving money in the long run on repairs and maintenance.
Avoid Snow Removal 
Taking the time to remove snow from your vehicles and RV is tedious and can take a long time. This is especially true with large vehicles and RVs. Also, when snow sits on a surface for an extended period of time, it can cause damage, such as rust. This means that if it did snow, you'd need to come and remove it quickly. Covered storage once again eliminates this issue for you because the snow will land on the cover and not on your vehicle or RV.
To learn about more benefits of going with a covered storage unit for your cars and RVs, or to get your covered storage unit today, visit us at Party Barn Boat & RV Storage.