One of your favorite pastimes during the spring and summer season is probably boating, right? Well, you are not alone. Individuals and families all across the globe have enjoyed a day or evening out on the water for many years. Boating continues to be something that people look forward to each year. However, there will be a time during the year when the boating fun will have to be put on hold, and that is usually during the winter.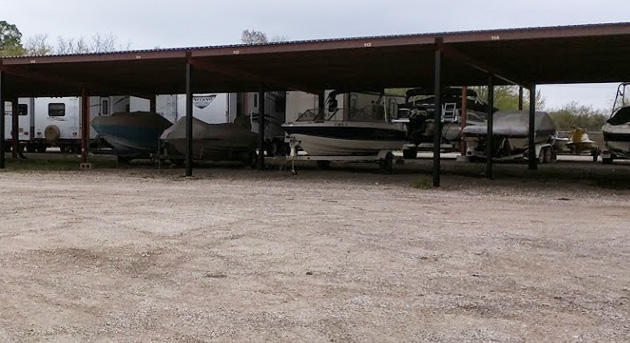 There are covered and uncovered boat storage facilities that can be used to protect your boat during the winter so your boat will stay in great condition from season to season. While you may think it will be easier to just have your boat at your favorite dock during the winter season, there are risks that we want you to be aware of.
You do not want to leave your boat at the dock for several months and return to find that your boat is no longer in the position you left it. If you leave your boat at the dock during the winter, you may not spend much time checking on your boat. If you fail to check the condition of your boat, you may miss some things, such as a leak in your boat. If your boat has a leak that goes undetected for a significant period of time, you could return to the dock to find your boat nearly submerged in water.
Also, we expect to see various weather conditions during the winter season. Heavy rainfall, wind gusts, and more can all impact your uncovered boat. Even when you are aware of expected weather conditions, you may not have time to move your boat and get it secured before the rough weather conditions begin.
If you do not want to risk returning to a damaged, stolen, or sunken boat, we encourage you to consider using a covered, enclosed, or uncovered storage facility to keep your boat safe during the winter. You do not have to worry about the security of your boat at the dock or you do not have to worry about your boat taking up space in your driveway. When you choose the covered boat storage option, your boat will be protected from damage, including most weather-related damage.
We understand that this is an important decision for you to make because you want your boat to be in excellent condition when the weather warms up again. We offer various options so you can choose the type of storage that is more convenient and affordable to you. For more information on our boat storage options, please do not hesitate to contact us today.