Here in Texas, we like to hold on to warm weather thoughts as long as we can. But now that winter has officially been ushered in, you might find yourself scrambling for where and how to store your RV during these chillier months. You know you don't want it sitting in your driveway, but what are your options?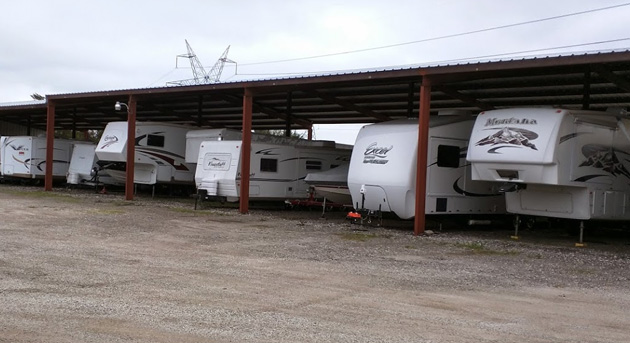 When you work with an RV storage facility like ours, you'll find a variety of safe and affordable options as your biggest decision is choosing whether to choose outdoor or in enclosed storage. Here are some things to consider as you look at your options:
Outdoor Storage
This is the lowest priced option — and hence the most popular option — for storing RVs, trailers, and boats on a storage facility. You'll enjoy state-of-the-art security and assurances that your RV will be kept safe and in good condition. You can choose either:
Open parking.  Here, your RV gets parked in a designated parking space in an uncovered area.
Covered parking.  Here, your RV gets parked in a covered space similar to a massive carport. This protects it from the worst of rain and UV damage, as well as the rare hail storm.
However, with both outdoor storage options, there are no walls to protect vehicles from all types of elemental damages. Even prolonged sun exposure can have negative impacts on your RV.
Enclosed Storage
While it is a bit more expensive, more people than ever are requesting enclosed storage facilities. That's because here your recreational investment enjoys the highest amount of protection in a fully enclosed parking space. This adds an extra layer of security while climate-controlled facilities further protect sensitive electronic and piping components and four walls + a roof keeps out all of the elemental damage.
For more information about enclosed storage and why it is the hot trending storage pick for boats, and trailers, contact us today.