The end of summer is in sight, which means our favorite time of the year has come to a close. Temperatures will soon be dropping below freezing for winter hibernation! But don't let your recreational vehicle go without protection from harsh conditions because we're here with five tips on how you can store it properly for the season.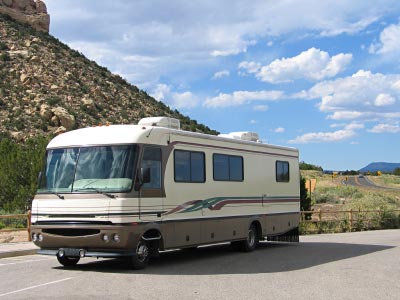 Tips to Follow When Storing your RV for winter
Drain the RV water system
Before you store your RV, drain the pumps and flush any remaining water from the system. That will prevent frozen lines, which can cause damage in potentially expensive situations. Ensure that everything has been drained by opening every fitting on each, pumping the RV safely antifreeze into the water system. Thoroughly clean all the other parts of the RV in preparation for storage.
Repair your RV before storing it
The off-season is an excellent time for repairs. Repair prices are great during this season, and that will save you money.
Choose the suitable storage facility for your RV
Choose the right storage for your RV, whether you need seasonal or permanent space. It's advisable to store your RV in an enclosed space or cover. Parking it in front of trees or underbrush could present problems with windstorms, which is why you should look out for shelter from these types of natural disasters. The storage space you choose should keep out bugs and other insects.
Store the RV Batteries in a dry place
The batteries in your RV are essential for safe travel and should be treated with care. Remove them from the RV and make sure they stay dry to avoid short-term damage or long-term harm due to cold temperatures!
Keep Tabs on your RV
Taking care of and maintaining your recreational vehicle is crucial. Power it regularly to energize it.
Ready to store your RV? We are the best bet! The best way to keep your RV is by preparing it for storage. More time spent now will make a huge difference when you get it out again. We have different forms of storage to suit every need, so call us today or visit and see what we offer.